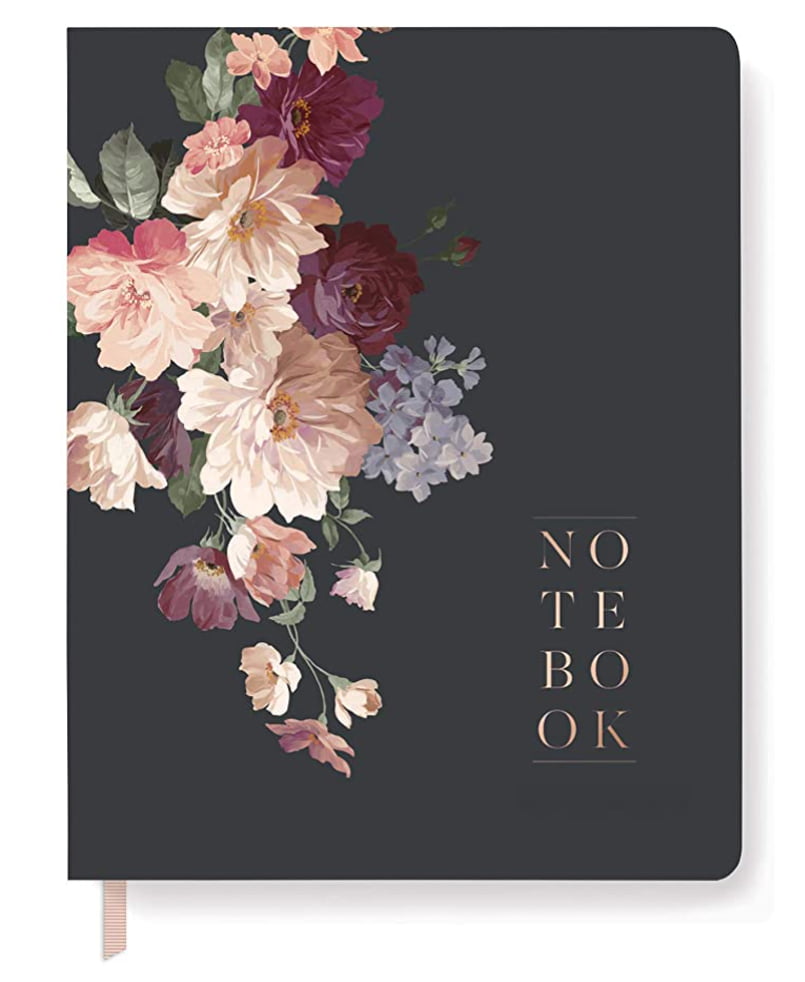 Fringe Classic Large Paperback Journals
7.5 x 9.5 inches
Flexible paper cover
Gilded edges
208 lined pages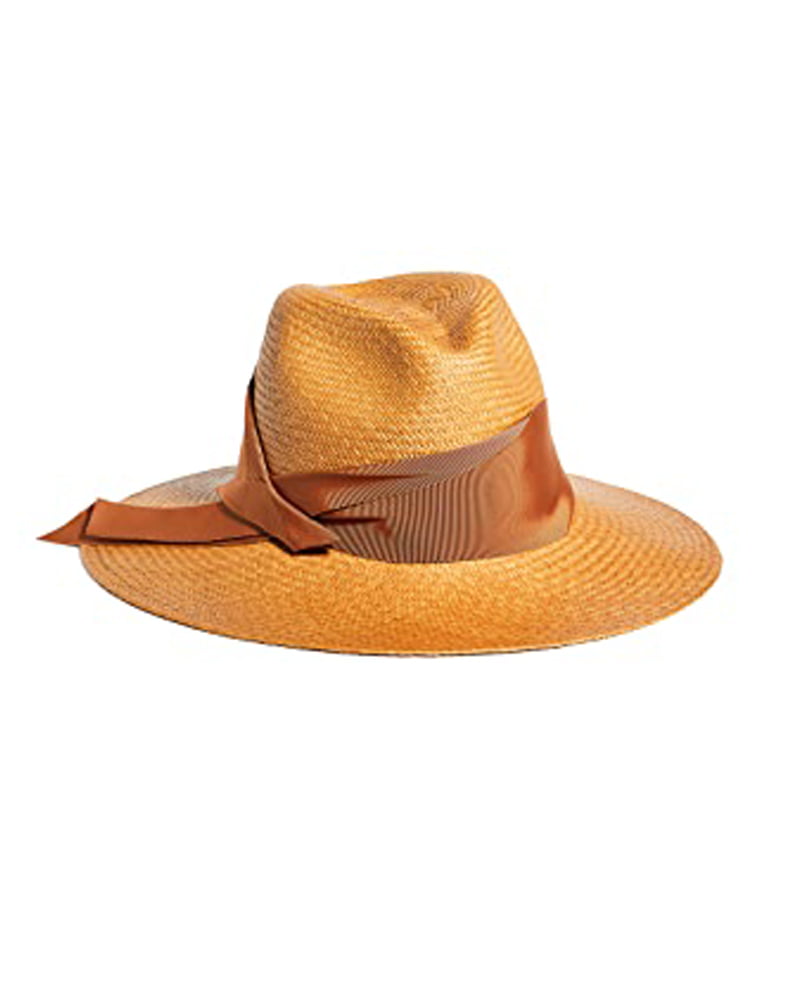 Pinched crown with wide, grosgrain band
Shell: 100% straw
Spot clean
Imported, Ecuador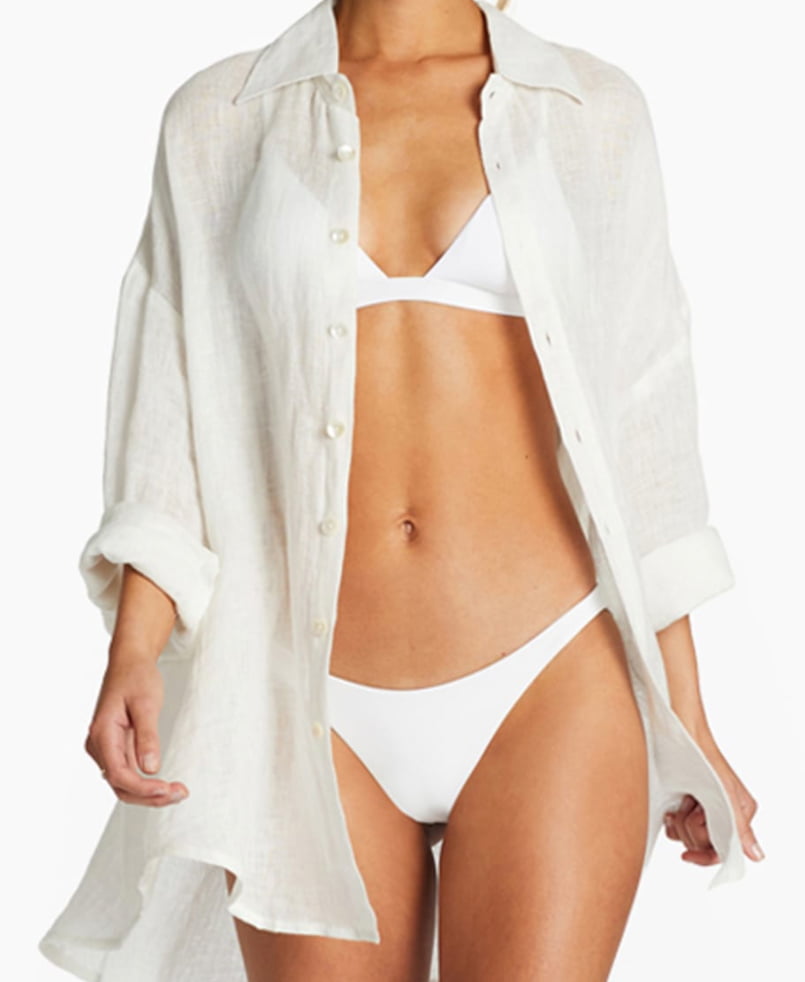 Easy and breezy. Our best-selling linen cover-up
Shell buttons


Oversized fit

100% Linen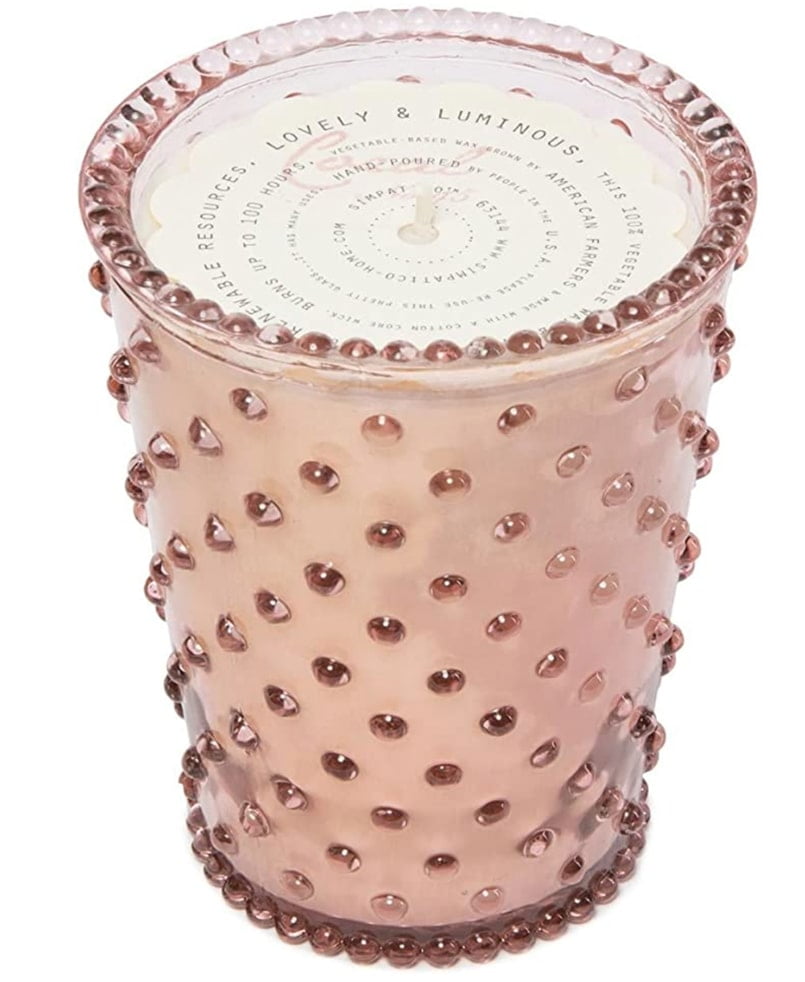 Simpatico Hobnail Glass Candle
16 oz candle in a decorative reusable vase.

Decidedly cheerful, this concoction has top notes of sunny citrus, a body of rich ruby pomegranate and is mellowed by sweet musk and vetiver.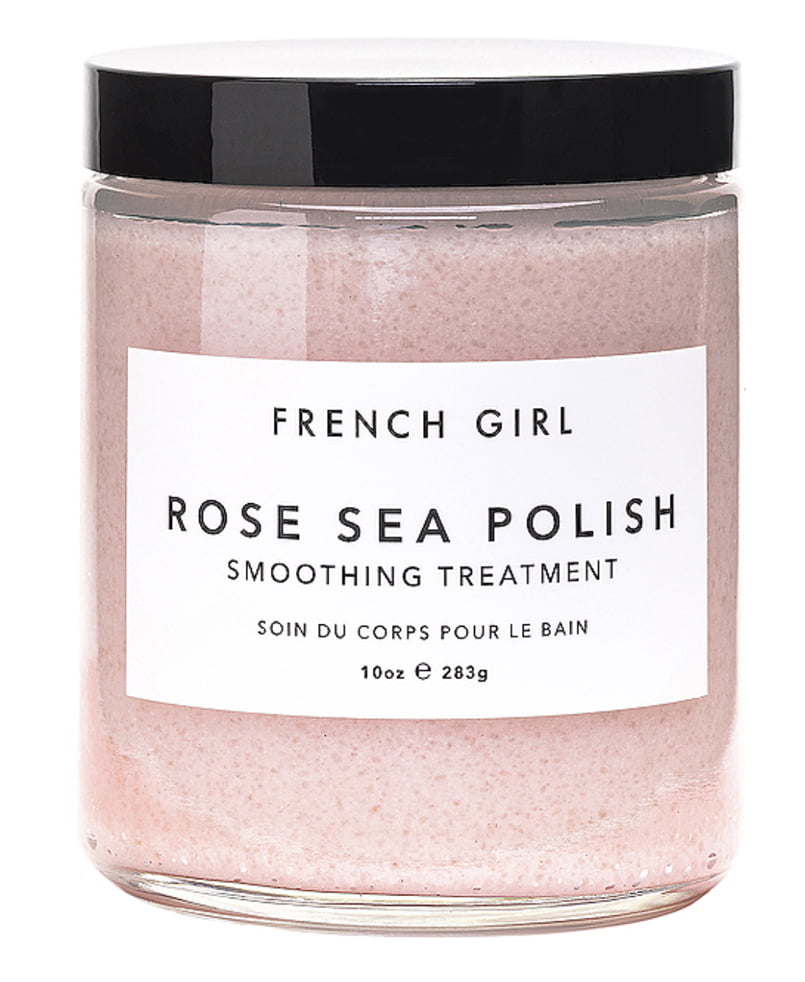 Rose Sea Polish Smoothing Treatment
Transform your shower into an everyday spa with this Atlantic sea salt scrub. A harmony of coconut oil, shea and cocoa butter gently exfoliate and hydrate the skin while hints of rose leave a supremely feminine scent. The complete luxury package in one skin-transforming treatment.
A blend of rose and verveine essential oils
Suitable for all skin types
295.7 ml
Manufacturer Style No. BP R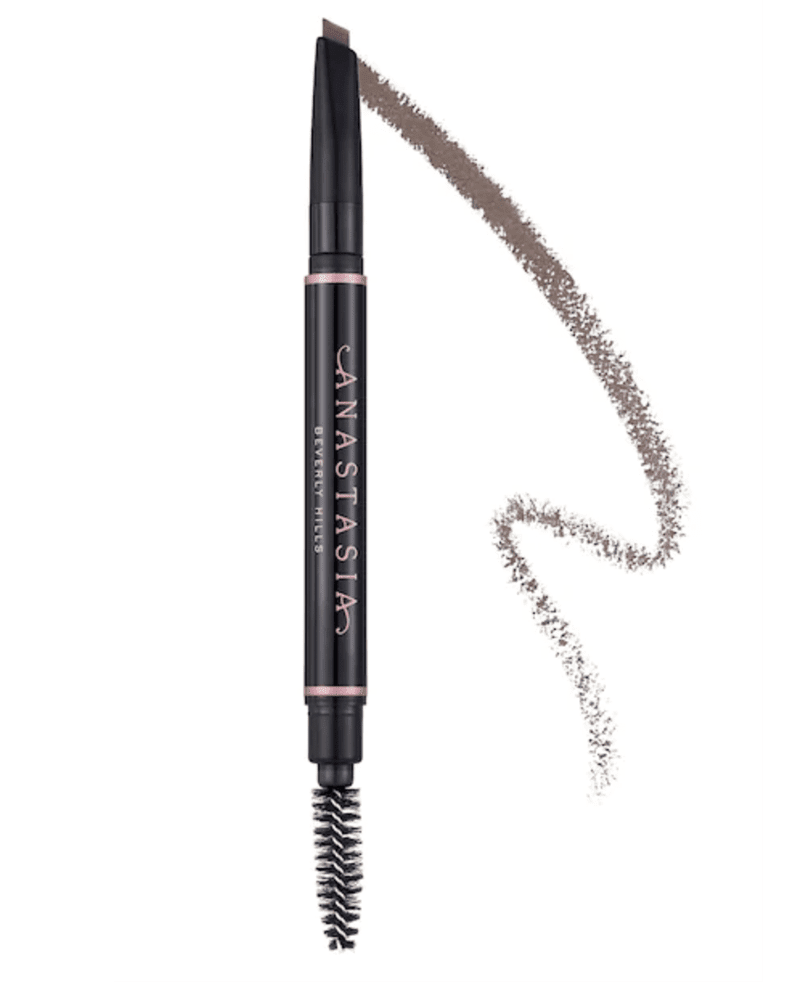 Brow Definer - Anastasia Beverly Hills
What it is:
A triangular-tipped, retractable pencil to outline and fill in brows.
What it does:
Featuring a unique, triangular tip, Brow Definer's retractable pencil design is ideal for outlining and filling your brows in one fluid motion. The custom spooley end is created with a precise width and firmness to seamlessly blend color.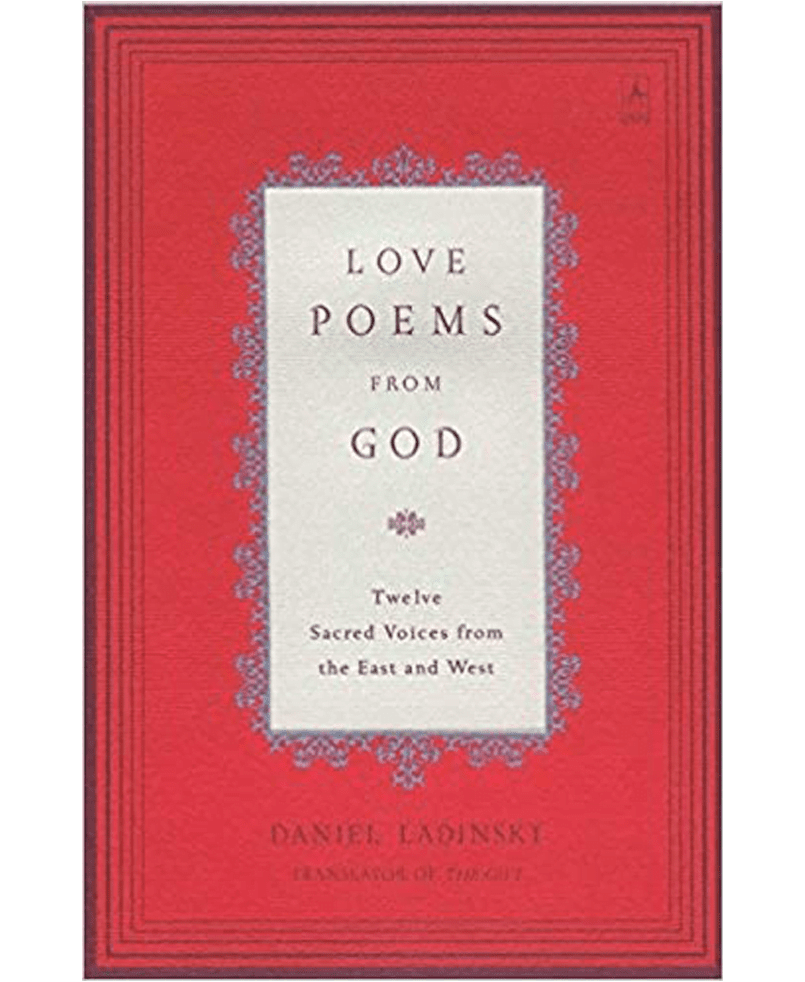 Sacred poetry from twelve mystics and saints, rendered brilliantly by Daniel Ladinsky, beloved interpreter of verses by the fourteenth-century Persian poet Hafiz
In this luminous collection, Daniel Ladinsky-best known for his bestselling interpretations of the great Sufi poet Hafiz-brings together the timeless work of twelve of the world's finest spiritual writers, six from the East and six from the West. Once again, Ladinsky reveals his talent for creating profound and playful renditions of classic poems for a modern audience.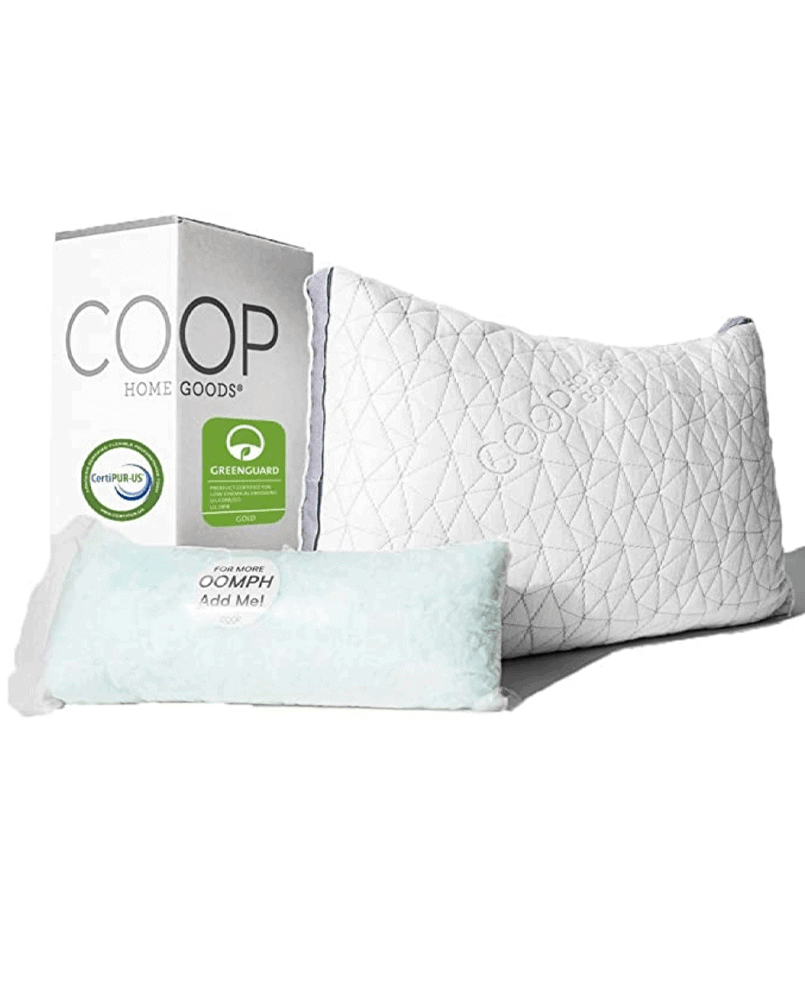 Look not Further, hot sleepers

Fully adjustable, you are in control

Is your pillow green guard gold certified 

We care - only the highest quality materials used!

Your best sleep ever, guaranteed

Made in USA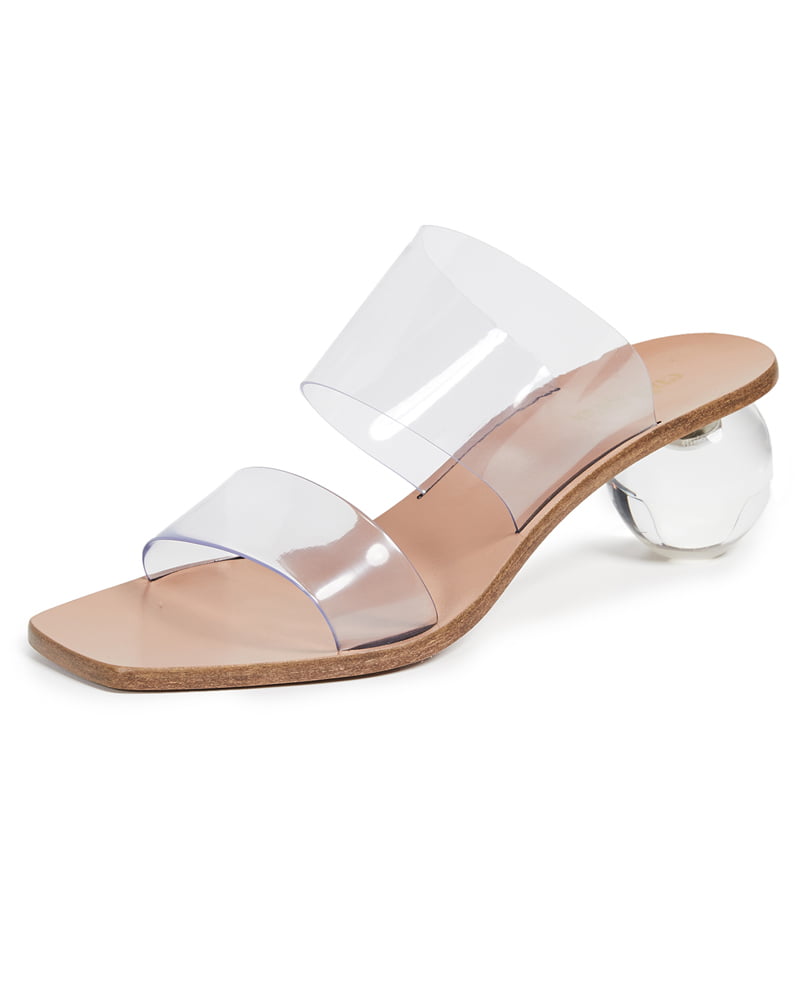 Designed with transparent straps and a transparent heel, these Cult Gaia sandals are a stand-out take on the brand's sculptural (and ever-popular) Jila silhouette.
DETAILS
Fabric: Vinyl
Spherical acrylic heel
Slip-on style
Rubber heel patch at leather sole
Imported, Brazil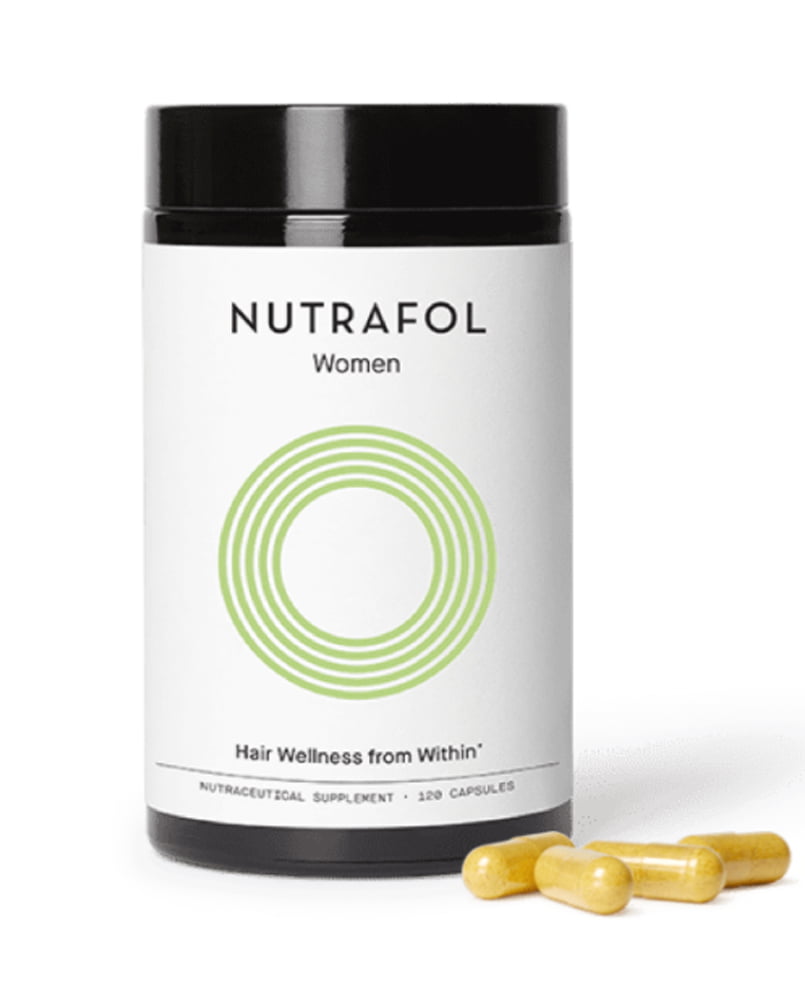 Hair as strong as you are.
Improves hair growth, strength and thickness. 75% saw visible reduction in shedding after two months. Clinically effective nutraceutical. Natural and 100% drug free.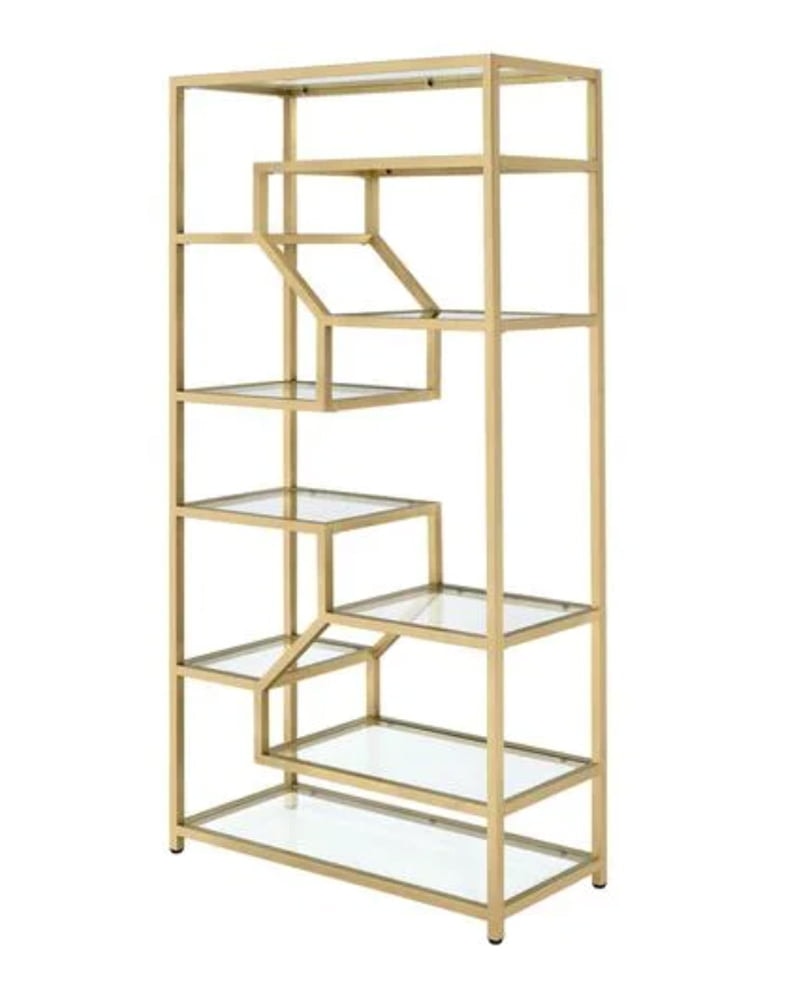 Acme Furniture Lecanga Clear Glass and Goldtone Metal Bookshelf
Uplift the modern look of your room with this clear-glass-and-goldtone-metal bookshelf. The Lecanga shelf features unusual split-level shelves to bring an eclectic touch to its contemporary vibe, allowing you to shelve books and vases easily and still leave room for the television.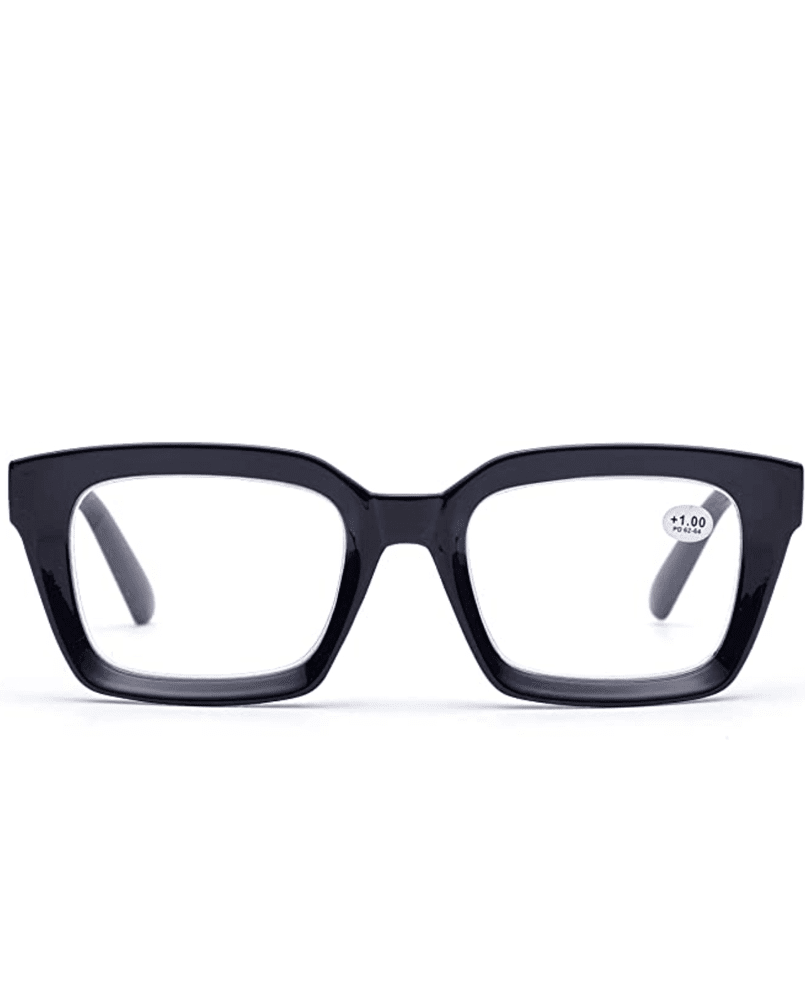 Retro Oprah Style Square Reading Glass Big Eyeglass Frames Large lens 50mm
Oversized stylish READING glasses you have never seen: The retro design of the large and square rims is suitable for all face shapes (round, square or heart-shaped), and can easily match different types of outfits, creating new styles.

It's your " Oprah" Frame:The large retro rim is one of Oprah's favorites, full of Oprah style. Also, they are presbyopic glasses, which are perfect for reading. Stylish and practical!

High-quality frames and A-class lenses: We use the sturdy hand-made frame that won't break easily and is elegant. The A-class lenses are clearer than the normal ones and have higher precision as well. Your best choice !!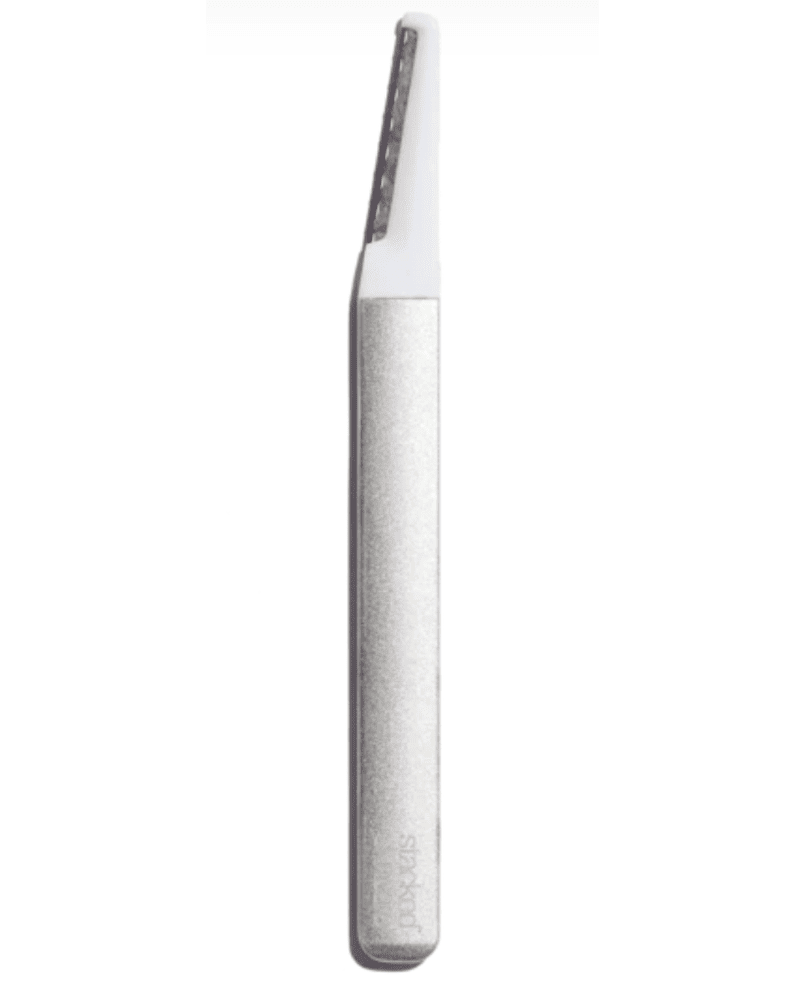 Dermaplaning Exfoliation Tool
Brighten, soften, and smooth. You name it and our Dermaplaning Tool does it. By gently removing dead skin and peach fuzz, this sleek sustainable device gives you professional results right at home, revealing a more radiant and glowing complexion.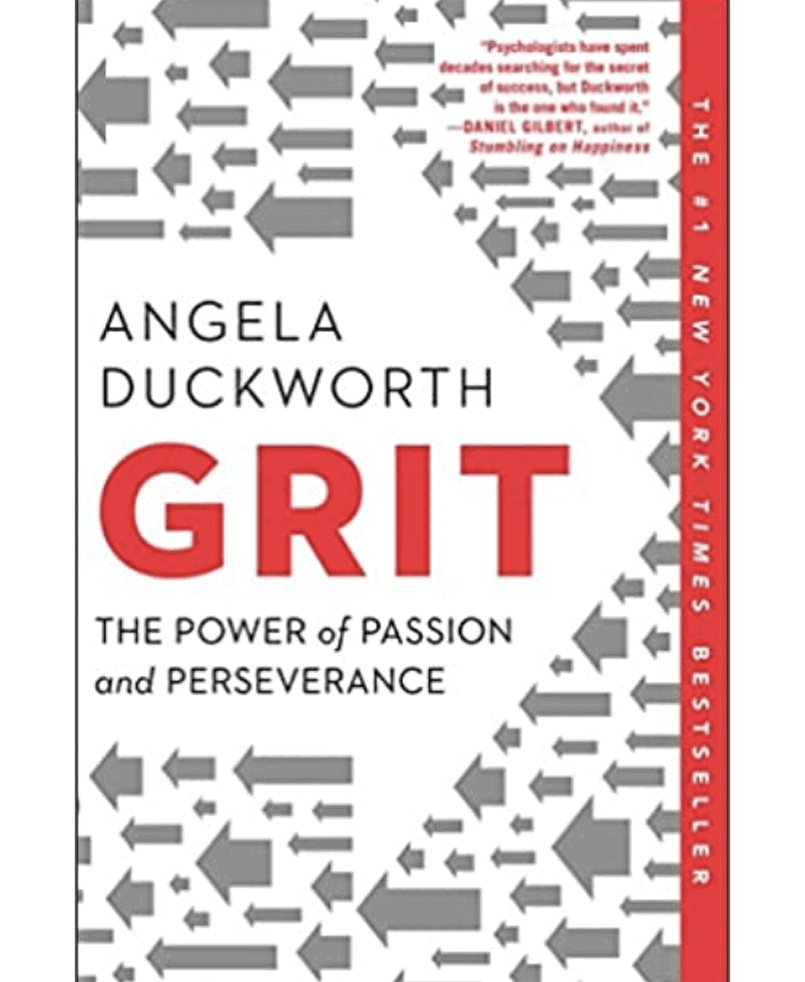 Grit: The Power of Passion and Perseverance
In this instant New York Times bestseller, Angela Duckworth shows anyone striving to succeed that the secret to outstanding achievement is not talent, but a special blend of passion and persistence she calls "grit." "Inspiration for non-geniuses everywhere" (People).
The daughter of a scientist who frequently noted her lack of "genius," Angela Duckworth is now a celebrated researcher and professor. It was her early eye-opening stints in teaching, business consulting, and neuroscience that led to her hypothesis about what really drives success: not genius, but a unique combination of passion and long-term perseverance.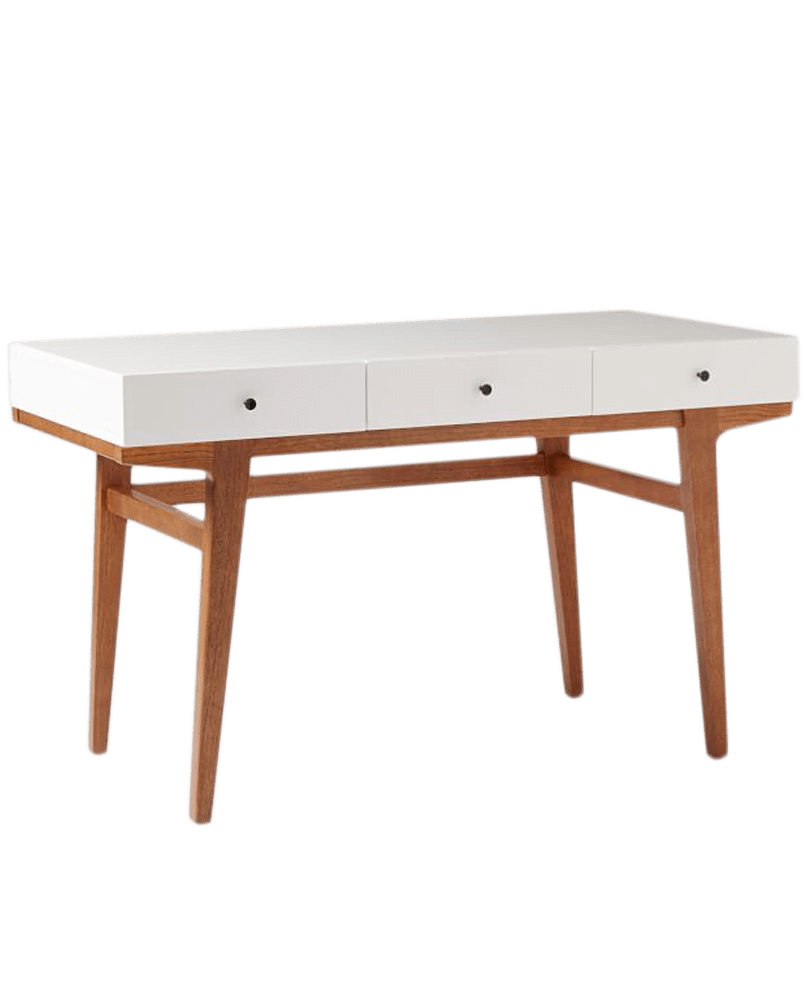 20% off with Code UPGRADE
Inspired by Scandinavian modernism, our Modern Desk pairs a sleek body with beautifully angled legs. Its wide desktop offers plenty of space to work while three drawers help keep everything organized.
50"w x 24"d x 30"h.
Pecan-finished solid wood legs.
White lacquered engineered wood body.
Metal hardware in a Gunmetal finish.
Made in Vietnam.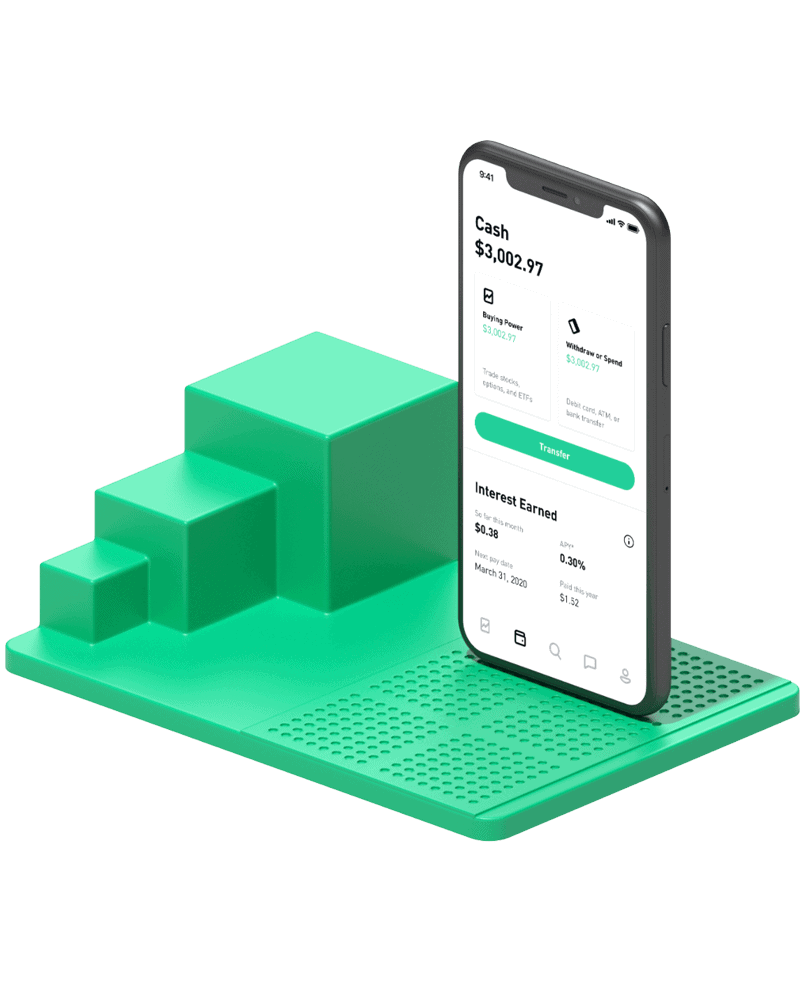 Robinhood, a pioneer of commission-free investing, gives you more ways to make your money work harder.
Break Free from Commission Fees
Make unlimited commission-free trades in stocks, funds, and options with Robinhood Financial. The same goes for buying and selling cryptocurrencies with Robinhood Crypto. Zero commission fees.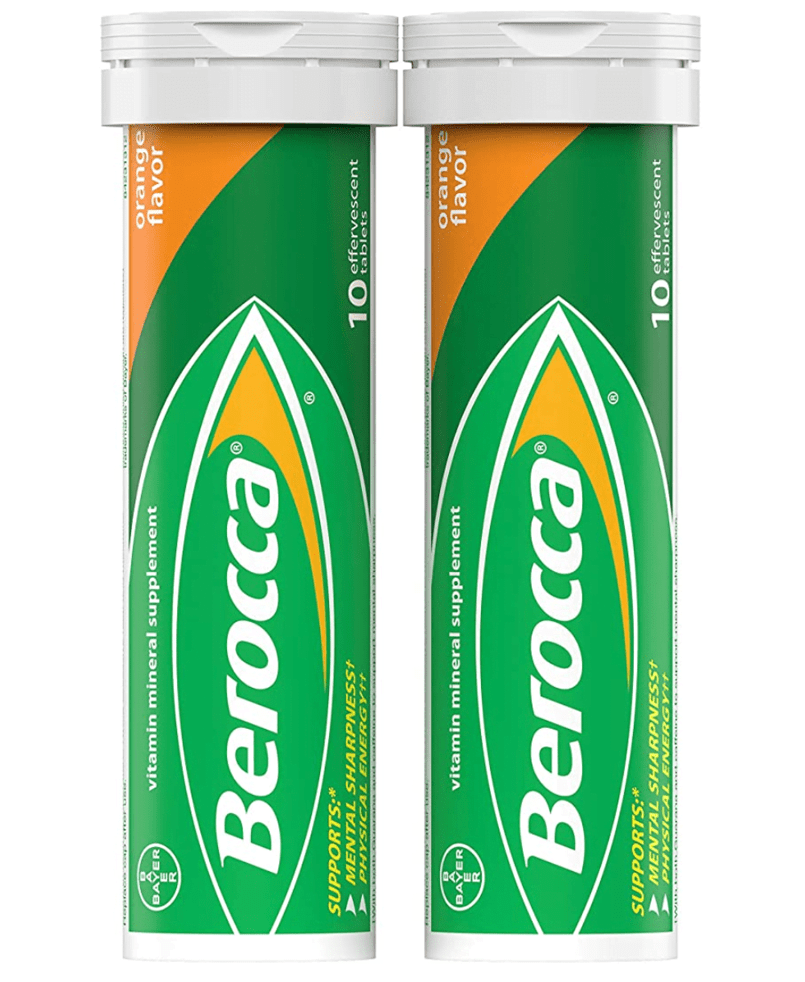 Berocca with Vitamin C 1000mg
Supports mental sharpness with caffeine (90 milligram/tablet) and Guarana
Supports physical energy with B-Vitamins to help convert food to fuel
5 calories per effervescent tablet
Zero sugar per serving
Fizzy and dissolvable in water (8-12 ounces is optimal)
Contains 11 essential vitamins and minerals, including Vitamins B3, B6, B12, and C, and other nutrients like magnesium, zinc, and more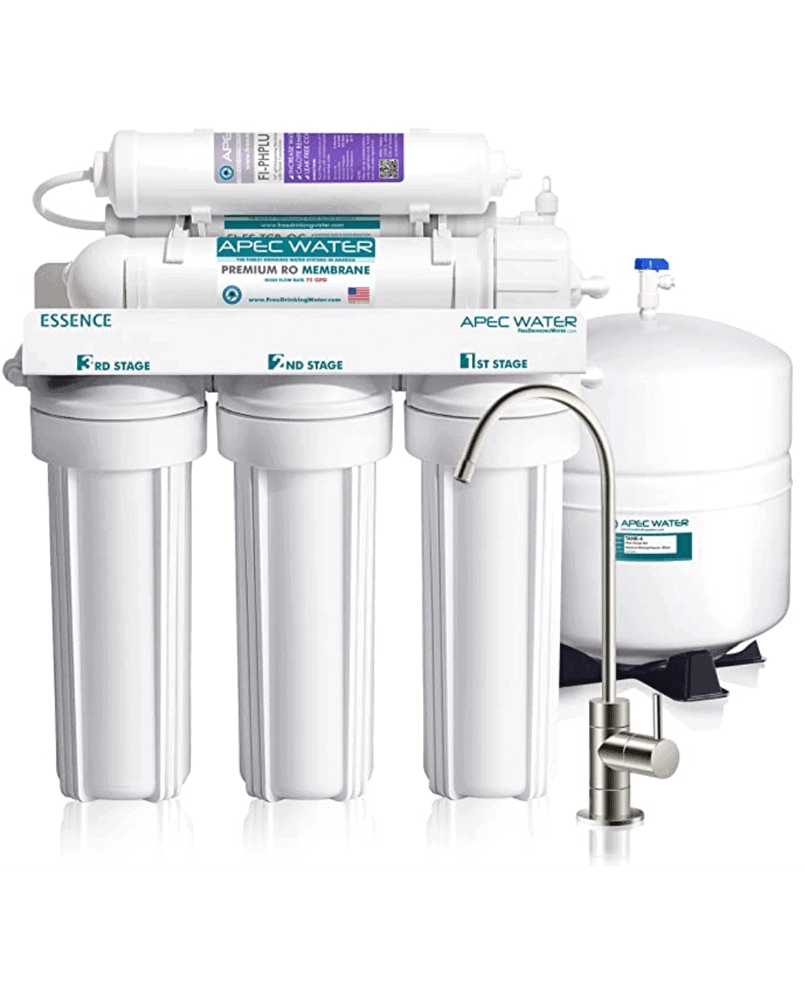 APEC Top Tier Alkaline Mineral
Supreme quality - designed, engineered and assembled in USA to guarantee water safety & your health.

75 GPD 6-stage system removes up to 99% of bacteria, viruses, cysts, organics, chemicals & more. Feed Water Pressure: 40-85 psi.

US made cartridge uses food-grade calcium from trusted source for safe, proven water pH enhancement. Enjoy ultra-pure drinking water with added calcium minerals for improved ALKALINITY and great taste.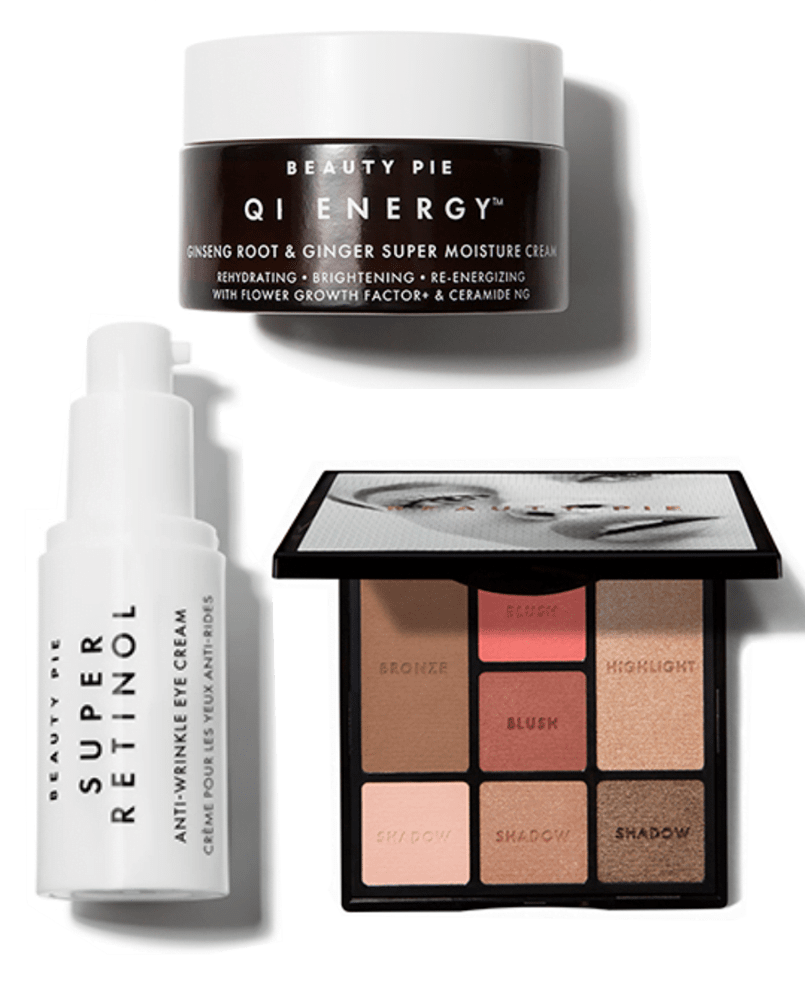 Get Luxury Beauty Without Luxury Prices
1. CHOOSE A MEMBERSHIP/LEVEL
We'll add it to your bag, and you can instantly shop at our members-only prices.
2. FILL YOUR SHOPPING BAG
Up to your first-time member spending limit. The pink spending limit bar along the bottom will guide you.
3. CHECK OUT AND ENJOY YOUR PIE
Your spending limit renews every month on the day you signed up. Upgrades are available - for enthusiasts.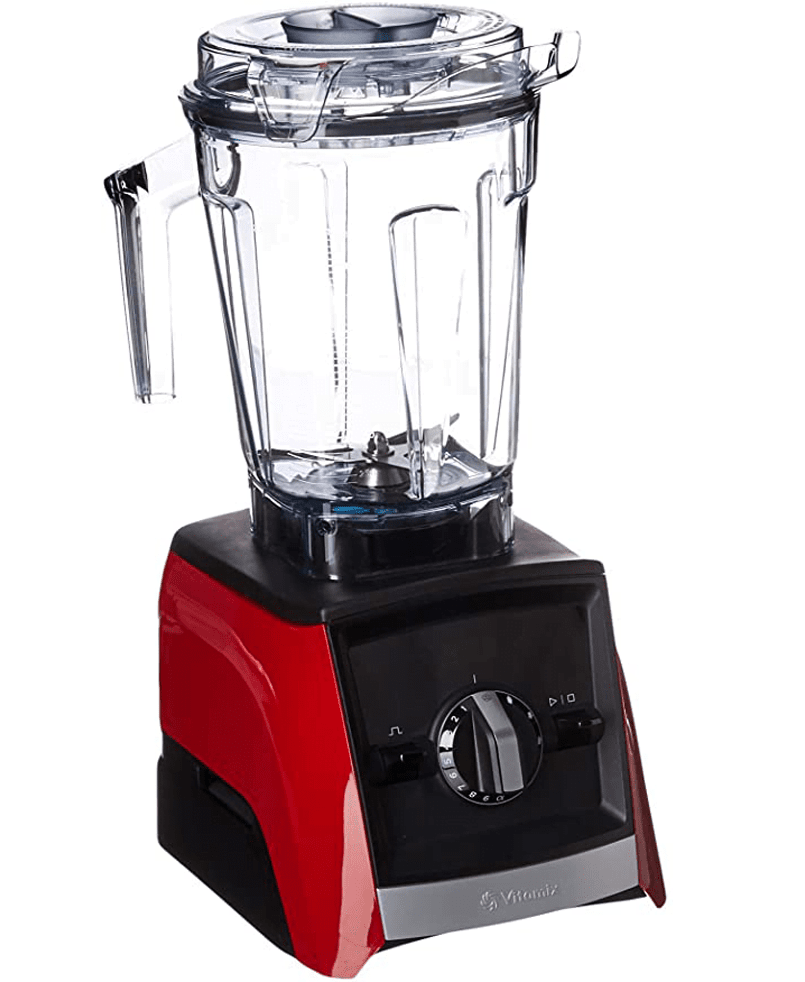 Vitamix A2300 Ascent Series Blender Red
You're in Control: Variable Speed Control and Pulse feature let you manually fine-tune the texture of any recipe

Built-In Wireless Connectivity: The motor base will automatically adjust the maximum blending times for the container size you've chosen. Add a range of compatible container sizes, building a customized blending system designed to fit your needs.

Pair with the Vitamix Perfect Blend App Unlock your blender's full potential with 17 programs and 500+ recipes with the iOS + Android app.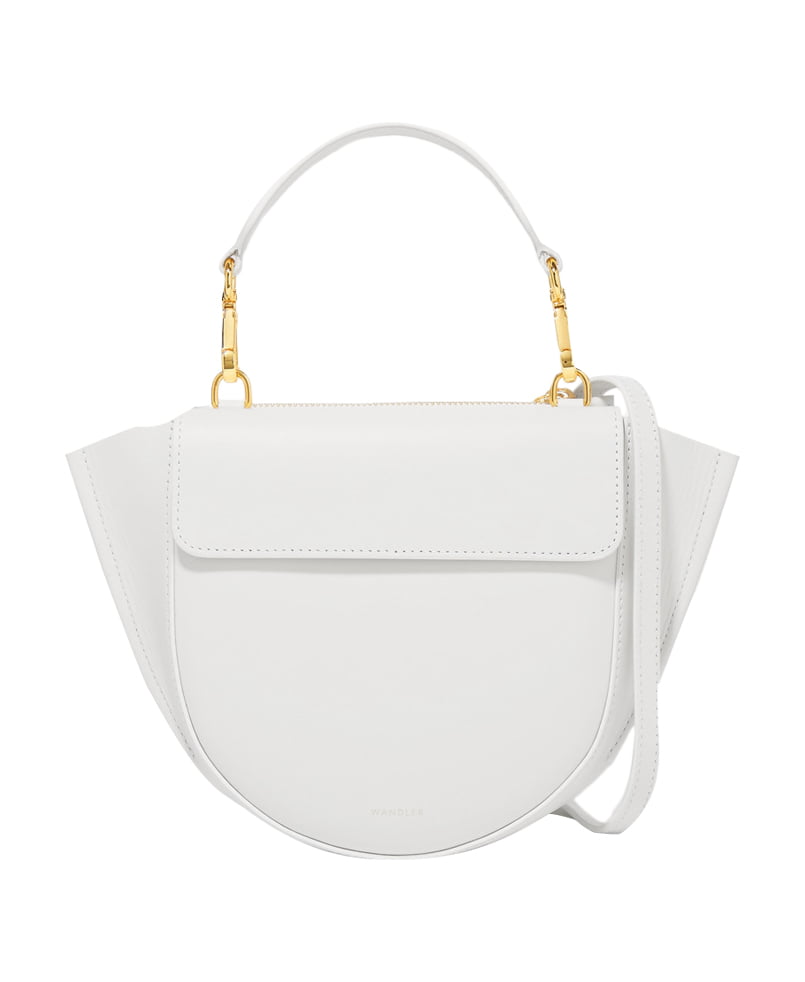 There are two things we can't get enough of this season – white accessories and mini proportions – and Wandler's 'Hortensia' bag ticks both boxes. Made from pristine leather in the label's signature half-moon silhouette, it has trapeze side panels and polished gold hardware. Keep your cardholder close to hand by storing it in the external back pocket.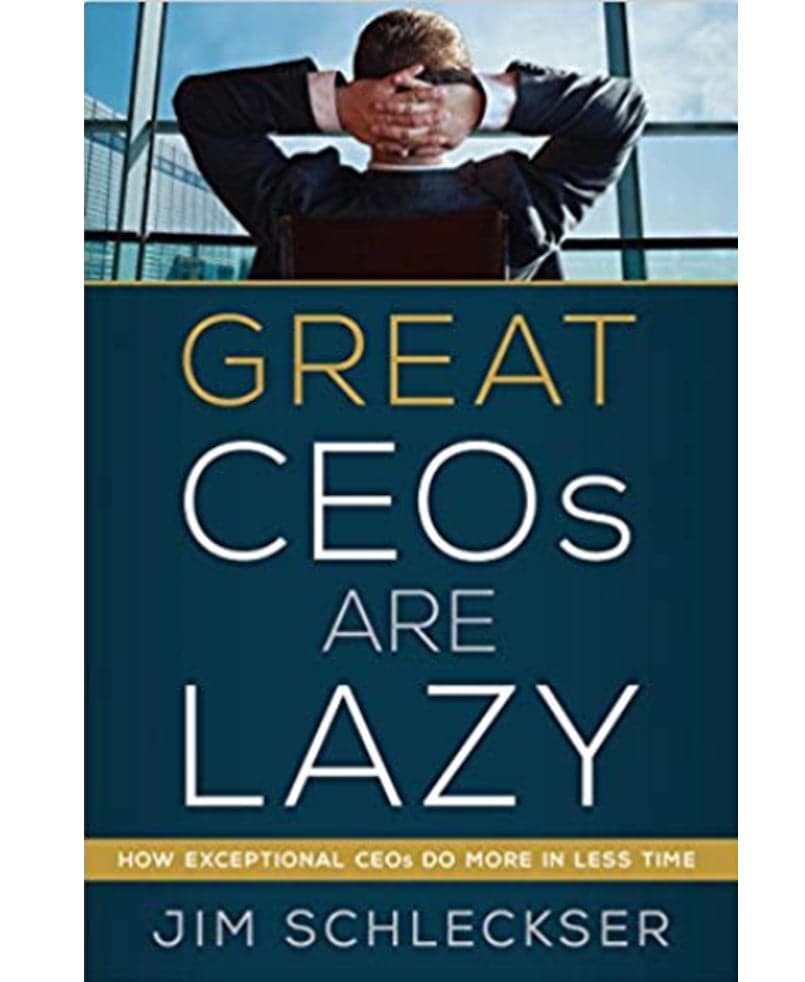 How do the really exceptional CEOs get more done in less time than everyone else? What is their technique for getting their work done while still having the time to spend pursuing hobbies and spending quality time with their friends and family?
Live in the Moment Notebook
Extra-large spiral notebook measures 8.5" x 11"; perfectly sized for office or home; easily tucks into backpack, carryon or tote
Paper-wrapped hard covers feature softly-lit photography, simple words of encouragement and gold foil stamping
160 lined pages provide plenty of room for notes, reminders, to-dos or idle doodling
Sturdy wire-o binding allows the pages to lie flat; rigid cover provides a stable on-the-go writing surface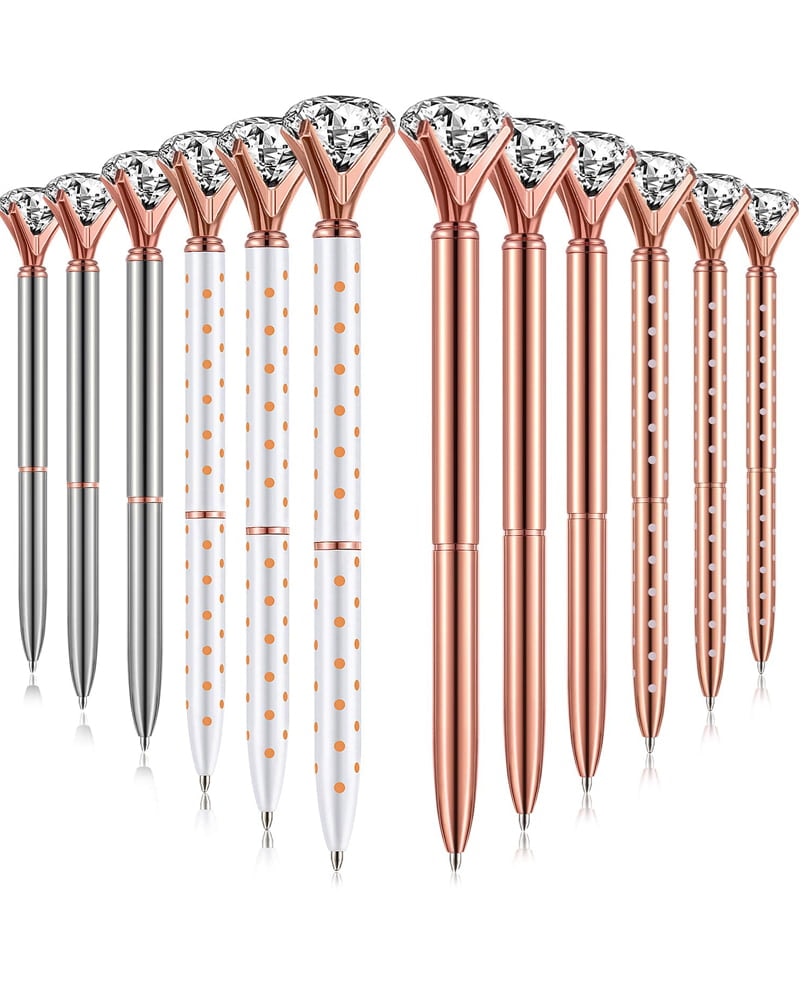 Beautiful design: there is a big sparkling diamond decorated on the pen top, which makes your pen look more gorgeous and attractive
Shiny gifts: the big bling diamond ballpoint pens are suitable for your friends, loved ones, students, works or other people; They can function as presents for festival, birthday, wedding, anniversary and so on
Various beautiful colors: rose gold with white dots, silver, rose gold, white decorated with rose gold dots, 4 colors in total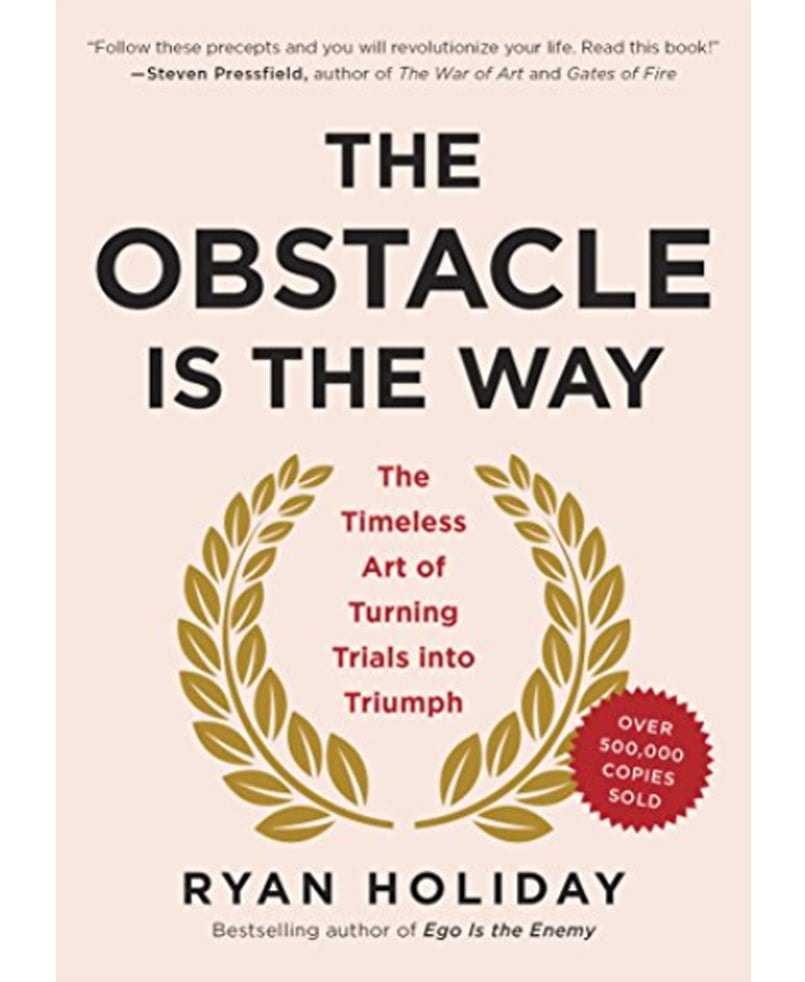 The Obstacle Is the Way: The Timeless Art of Turning Trials into Triumph
#1 Wall Street Journal Bestseller
The Obstacle is the Way has become a cult classic, beloved by men and women around the world who apply its wisdom to become more successful at whatever they do.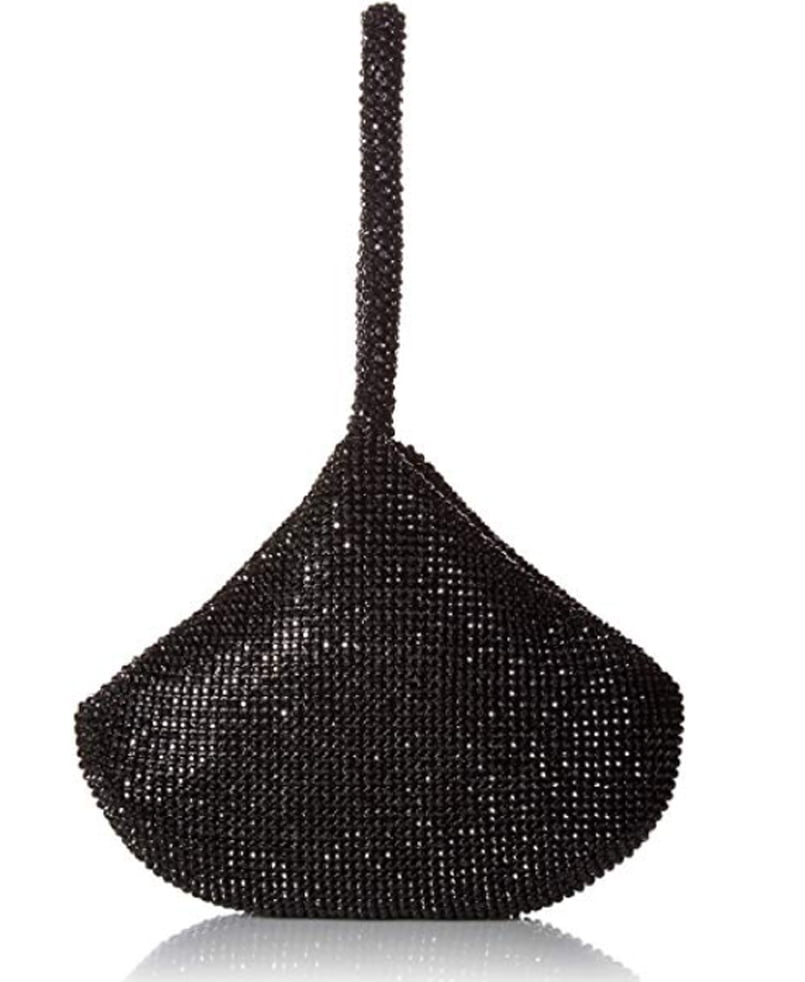 Jessica McClintock Women's Staci Mesh Wristlet Pouch
Man made
Imported
Man made lining
6" high
8" wide
Strap Drop: N inches;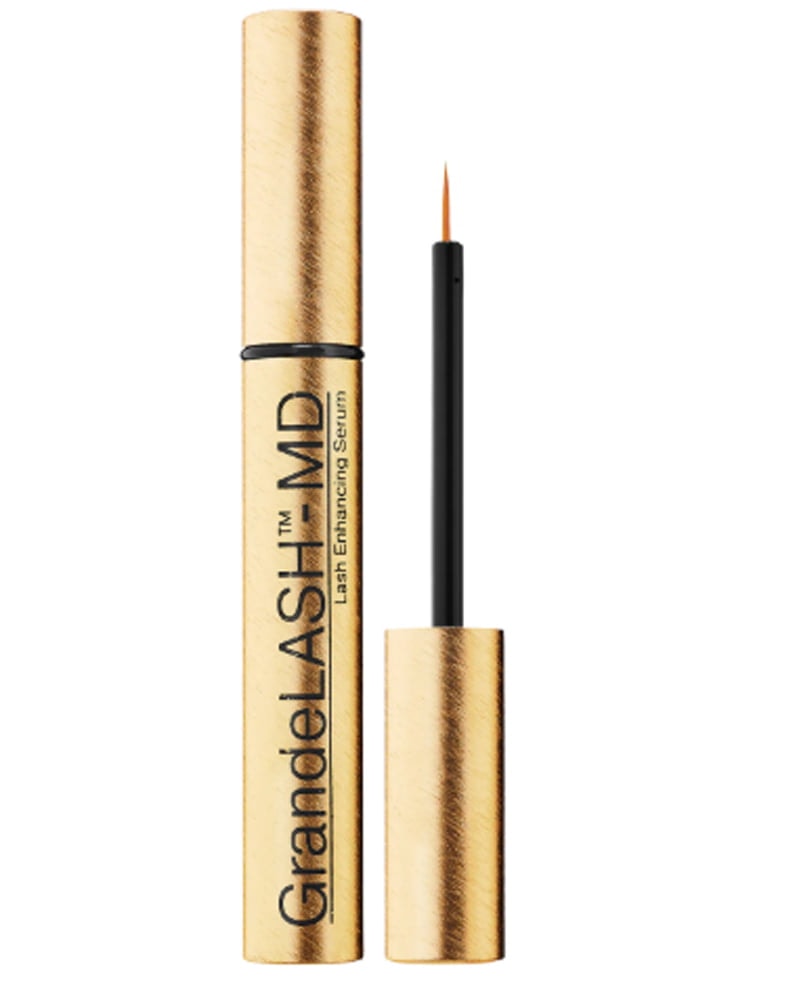 Grandlash Lash Enhancing Serum
What it is:
A revolutionary lash enhancing serum that promotes longer, thicker-looking eyelashes.
What it does:
This award-winning lash enhancing serum infused with vitamins, antioxidants, and amino acids to promote naturally longer, thicker-looking lashes in just four to six weeks, with full results in three months. It's a favorite for helping to enhance short or thinning lashes, and it's also ideal for restoring the appearance of brittle or damaged lashes.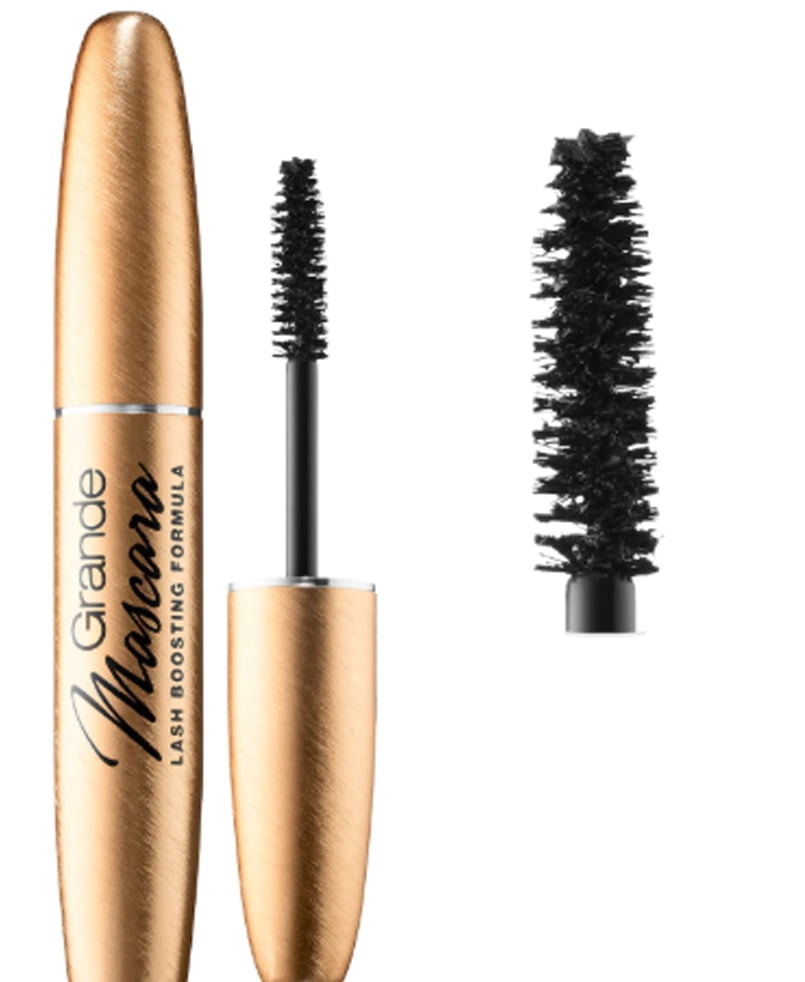 What it is:
A revolutionary conditioning mascara to flaunt a faux lash look.
What it does:
Grande Mascara lets you get the faux lash look with your own natural lashes. This exclusive, rich-black mascara not only provides extreme length and volume, but it's infused with lash-loving blend of peptides, panthenols, and natural waxes to condition lashes while you coat and promote healthier-looking, longer lashes over time.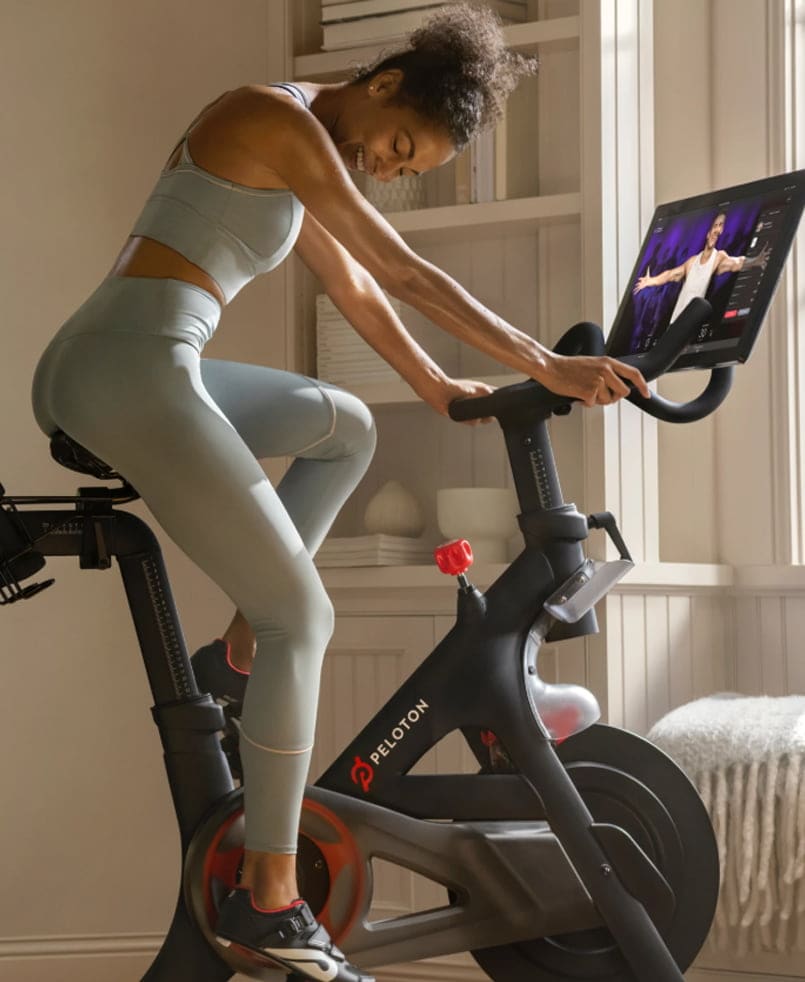 Use my code AVR4D3 to get $100 accessories for a Peloton bike!
Bring home game-changing cardio for as low as $58 a month.
Whether you use the Bike, Tread or App, a Peloton Membership is your pass to classes that range in length and intensity level. You'll ride, run, flex and tone, and keep coming back for more.


Wisdom of the Oracle Divination Cards
Colette Baron-Reid has expertly blended elements of the I-Ching, Norse runes, traditional tarot, and other ancient divination tools into a sacred communication system: Wisdom of the Oracle.
This 52-card deck and companion guidebook will allow you to interpret messages about all aspects of your journey, with over 250 independent meanings that can speak to an unlimited number of circumstances.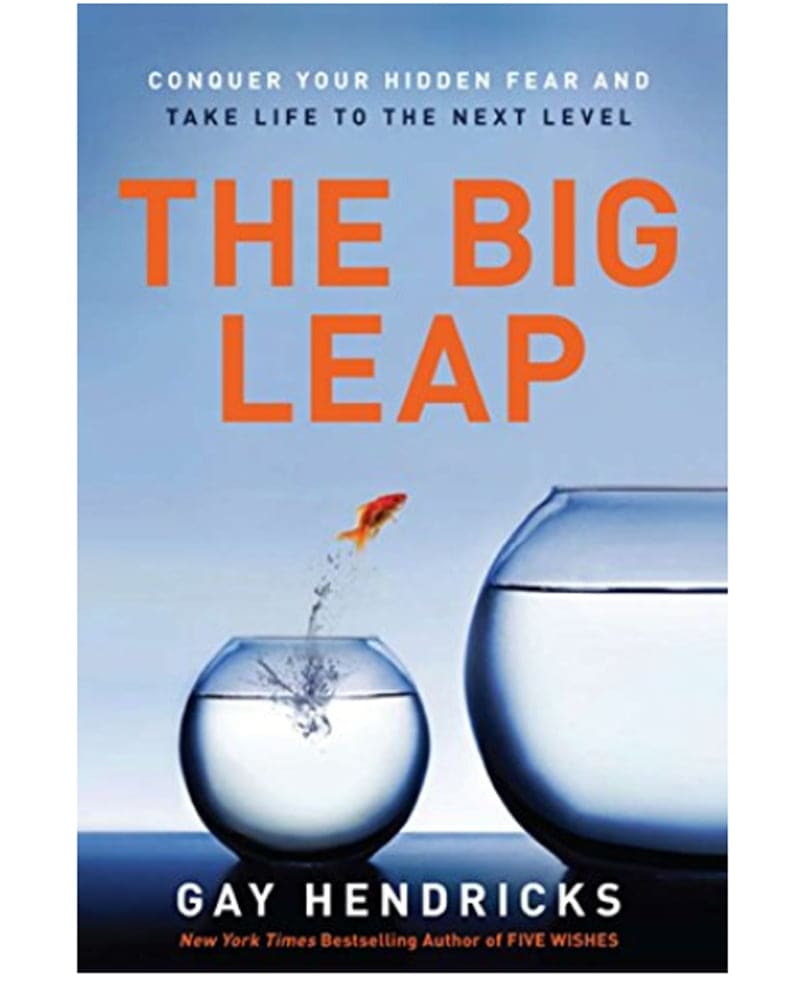 The Big Leap: Conquer Your Hidden Fear and Take Life to the Next Level
"Gay Hendricks is a great role model for true success. He enjoys abundance and a deep connection with his own spiritual essence, and at the same time has lived for three decades in a thriving marriage. Now, he shows us how to do it for ourselves."
— Mark Victor Hansen, co-author of Cracking the Millionaire Code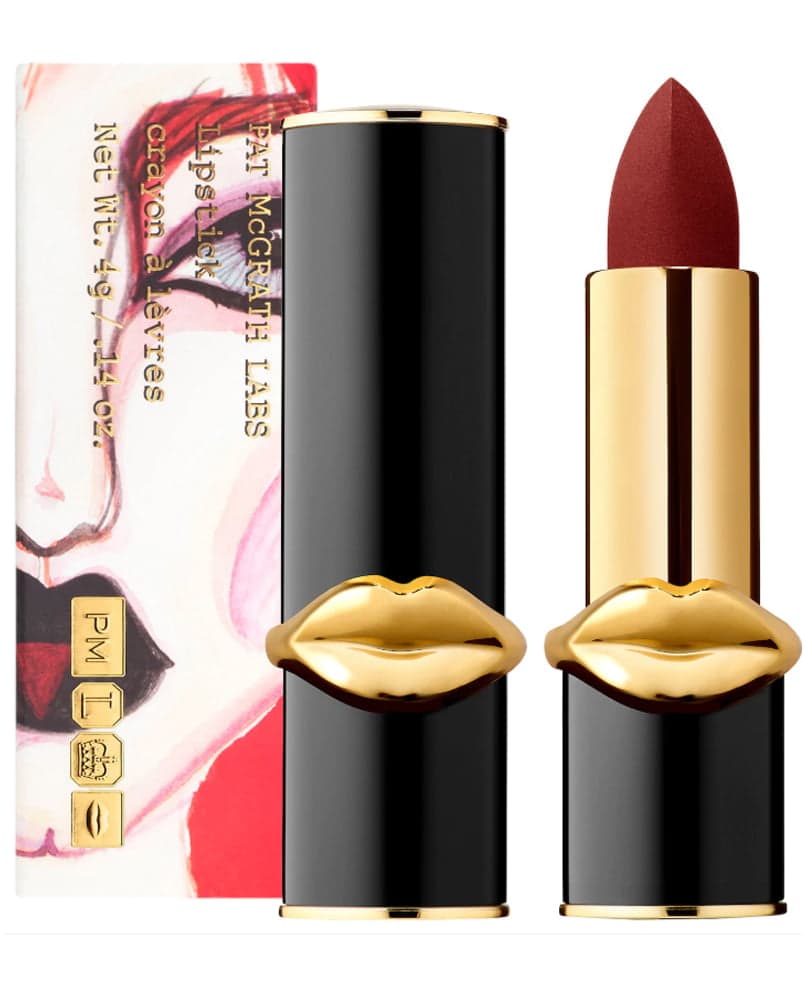 Pat McGrath MatteTrance Lipstick
What it is:
A richly pigmented lipstick that adorns lips in a lightweight veil of opaque color for a modern, matte finish.
What it does:
MatteTrance™ is a richly pigmented lipstick with a sensually creamy, powerful pigment that evokes screen siren glamour with every application.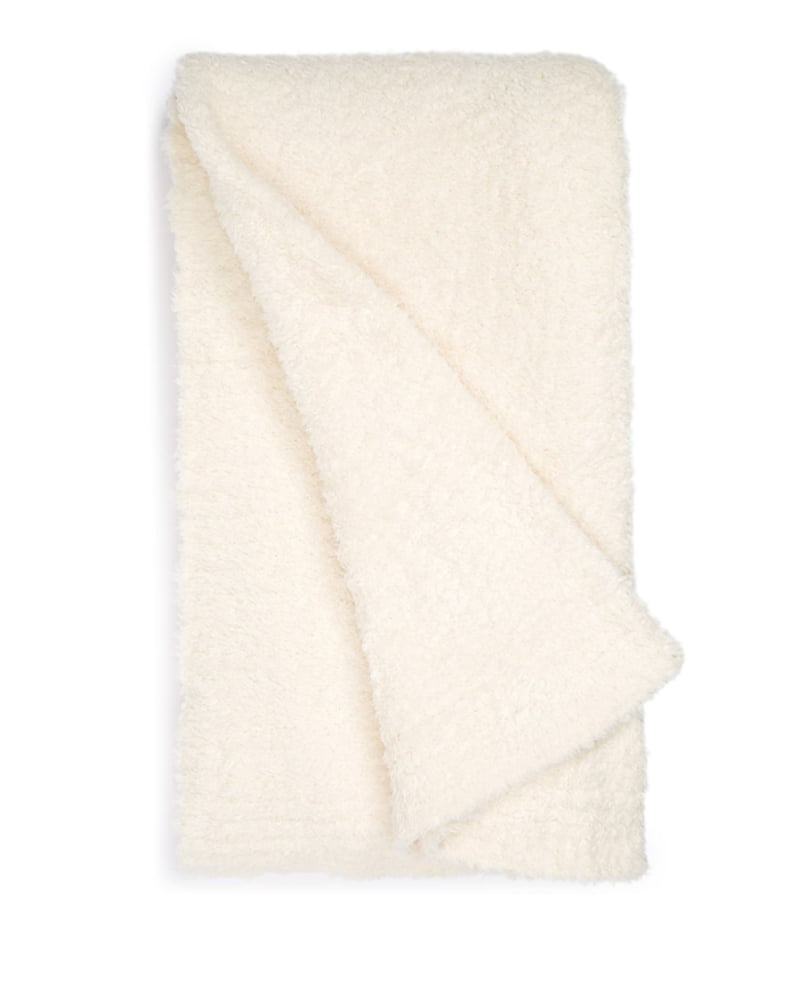 Cuddle up under a microfiber blanket that's extra soft and cozy, just the thing for chilly days and nights. The easy-care fabric won't shrink, pill or wrinkle, so this plush throw is sure to serve as a homey addition to your living room or bedroom décor.
54" x 72"
2.5 lb.

100% polyester

Machine wash, tumble dry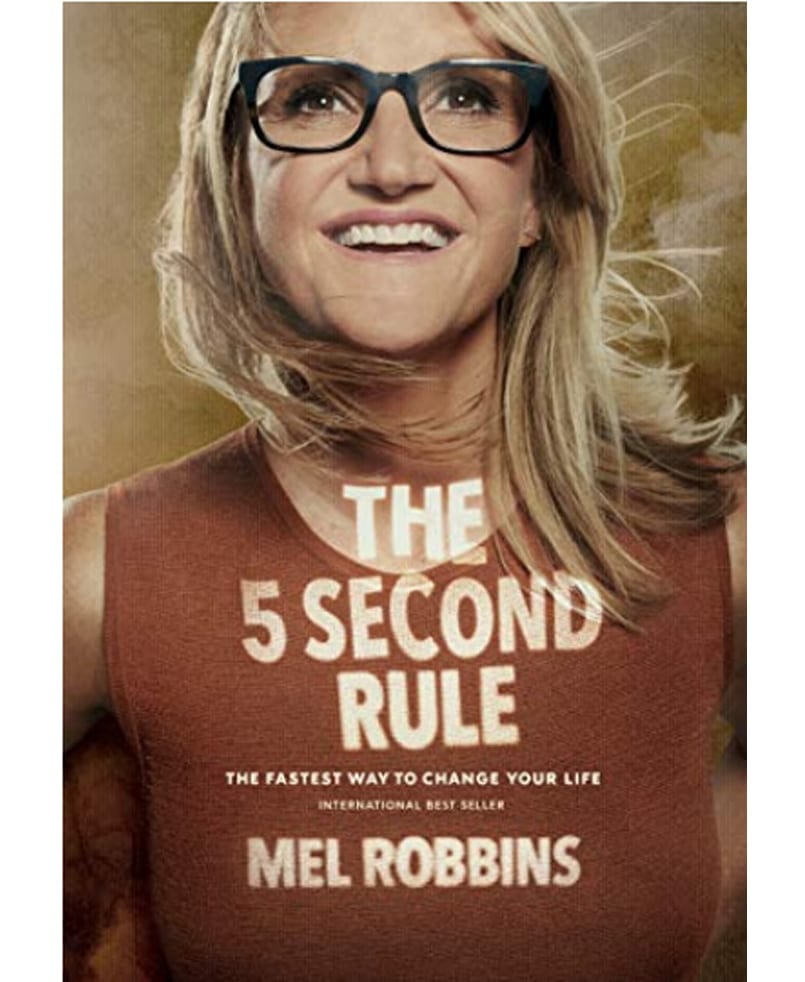 The 5 Second Rule: Transform Your Life, Work, and Confidence with Everyday Courage
#1 for Top 5 All Ears on Audible!
#6 for Top 10 Most Read Nonfiction Books in 2017!
Throughout your life, you've had parents, coaches, teachers, friends and mentors who have pushed you to be better than your excuses and bigger than your fears. What if the secret to having the confidence and courage to enrich your life and work is simply knowing how to push yourself?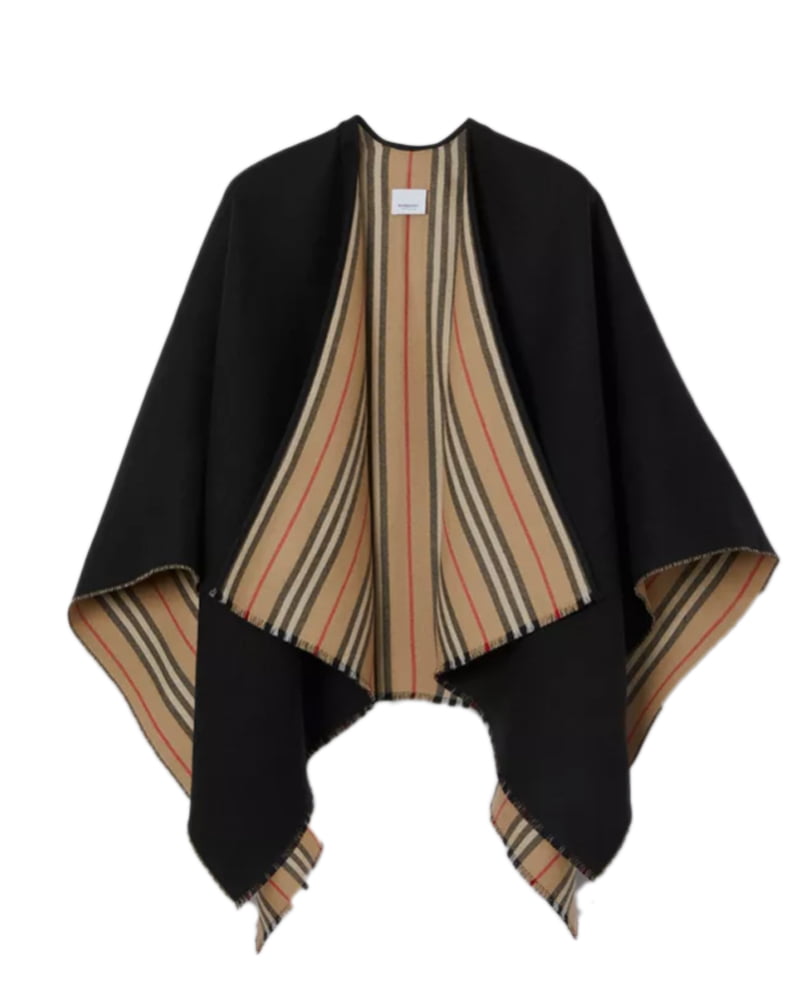 An Italian-made wool cape, highlighted with our Icon stripe on the reverse.
130 x 130cm/51.2 x 51.2in
100% wool
Specialist dry clean
Made in Italy
Item 80184961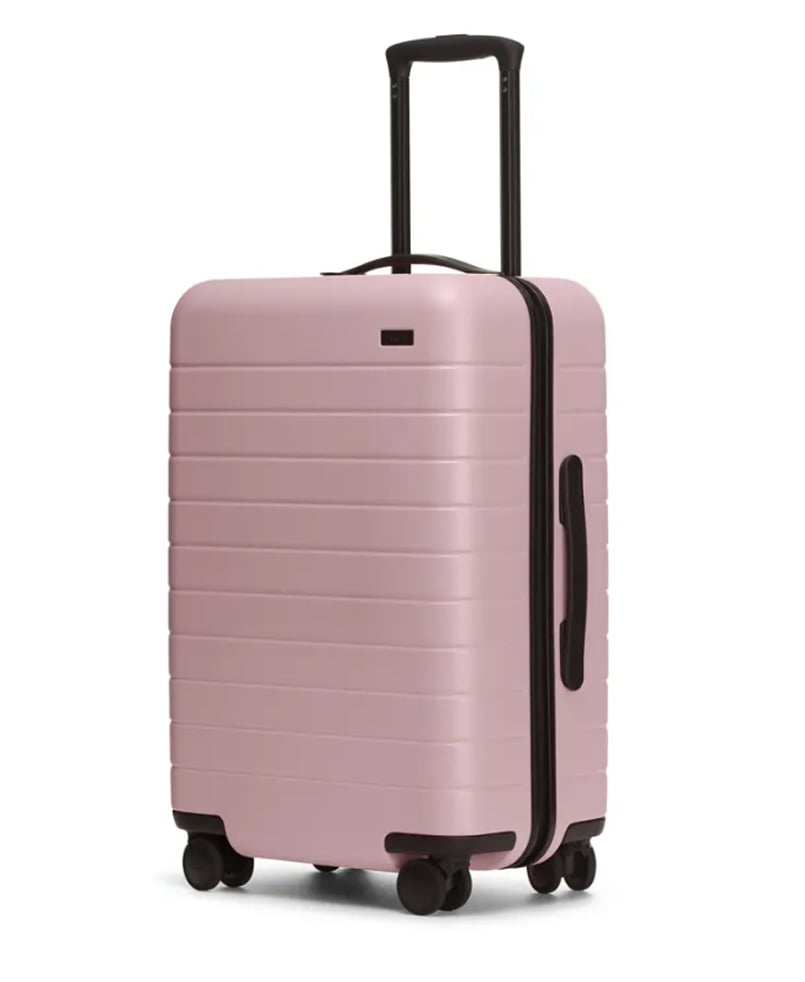 Away Luggage made a relatively boring necessity into an enviable statement piece at an affordable price.
We live in an age of access. Anyone can go everywhere. The world is a shared place, and every trip is part of the exchange, no matter the destination. We believe in making connections: on the road, online, and in person. We value access over aspiration and exploration over escape. For us, all time away is time well spent.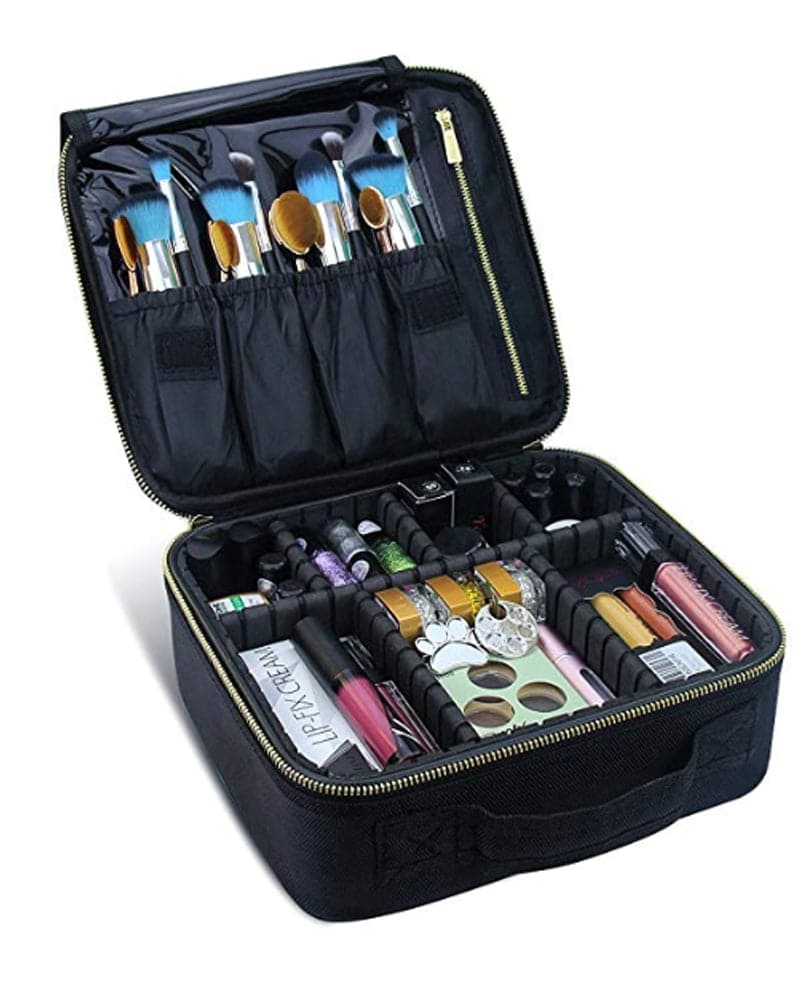 IDEAL PORTABLE CASE: This is a very useful and compact bag. Fits well in a Suitcase, holds plenty, and can hang in all sorts of places.

IDEAL PARTITIONS: You can design yourself internal compartments by the adjustable padded dividers.Scientific design of makeup brush bag, not afraid of the residual cosmetics on the brush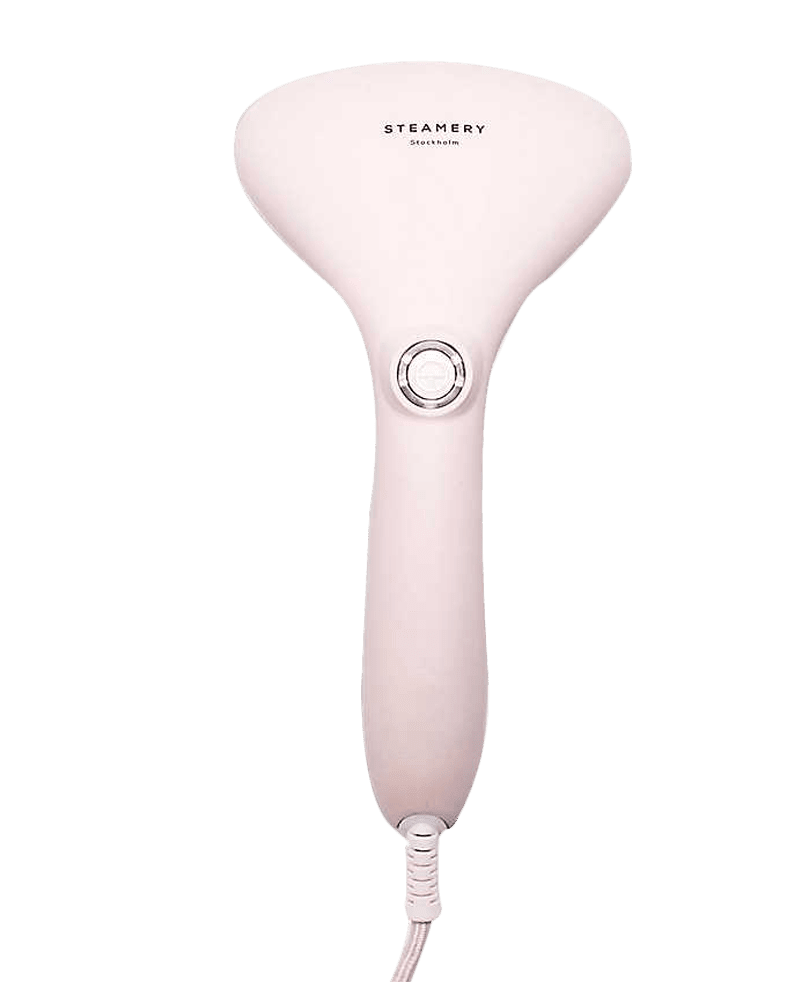 Keep your prized fashion pieces in perfect wrinkle-free condition, with the Cirrus No.2 Travel Steamer. The easy-to-use handheld device is designed to spread the steam evenly over fabrics to smooth out creases in one gentle swipe. It heats up in only 25 seconds and weighs just 590 grams. Pop it in your case to explore the world in impeccable style.
White + Warren Cashmere Travel Wrap
Fashioned from soft cashmere, this endlessly chic wrap makes an ideal travel companion.
Cashmere
Dry clean
Imported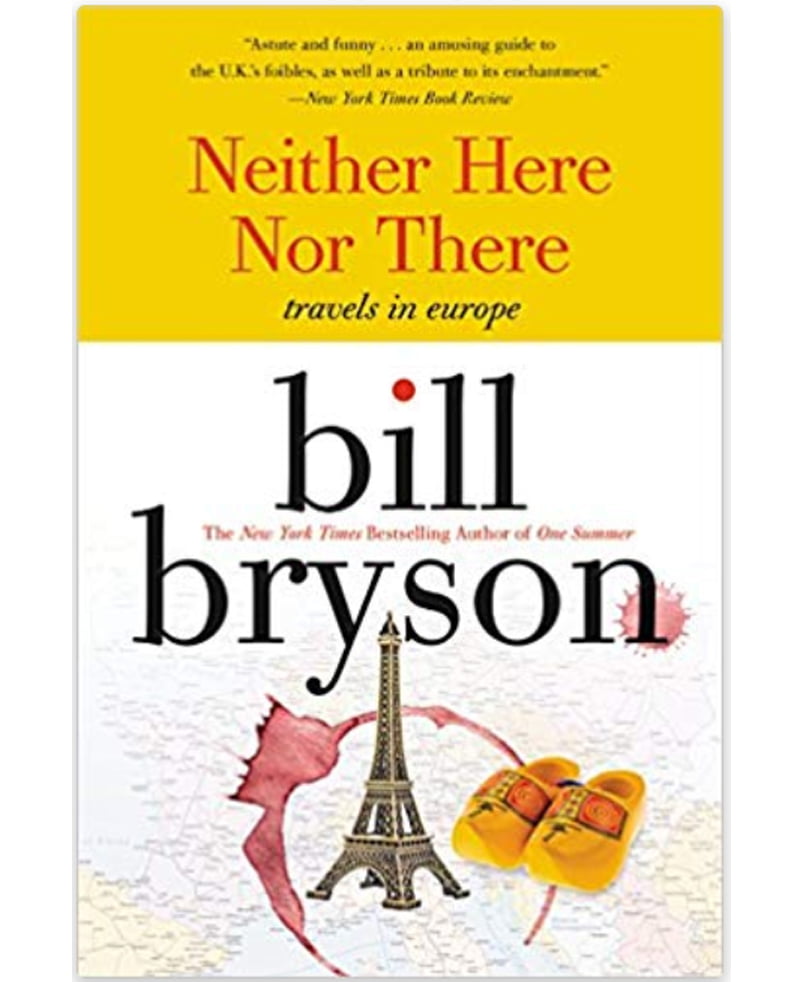 Neither Here Nor There: Travels in Europe by Bill Bryson 
In the early seventies, Bill Bryson backpacked across Europe—in search of enlightenment, beer, and women. He was accompanied by an unforgettable sidekick named Stephen Katz (who will be gloriously familiar to readers of Bryson's A Walk in the Woods). Twenty years later, he decided to retrace his journey. The result is the affectionate and riotously funny Neither Here Nor There.
The 5050 Boot by Stuart Weitzman
The iconic 5050 boots are instantly recognizable; note the distinctive just-over-the-knee front shaft, crafted from ultra-luxe nappa or suede, and the slightly shorter micro stretch back shaft — a SW signature detail meticulously engineered for a sleek silhouette and a flawless fit. Wear these A-lister wardrobe essentials with dresses or skinny jeans.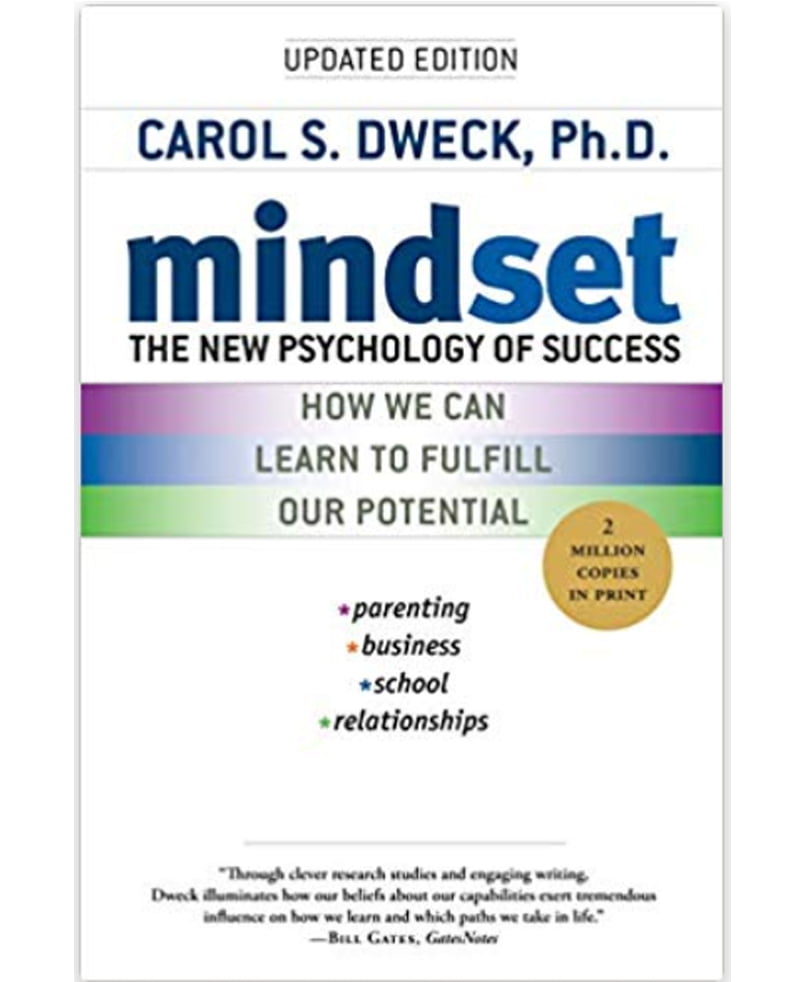 Mindset: The New Psychology of Success
After decades of research, world-renowned Stanford University psychologist Carol S. Dweck, Ph.D., discovered a simple but groundbreaking idea: the power of mindset. In this brilliant book, she shows how success in school, work, sports, the arts, and almost every area of human endeavor can be dramatically influenced by how we think about our talents and abilities. People with a fixed mindset—those who believe that abilities are fixed—are less likely to flourish than those with a growth mindset—those who believe that abilities can be developed.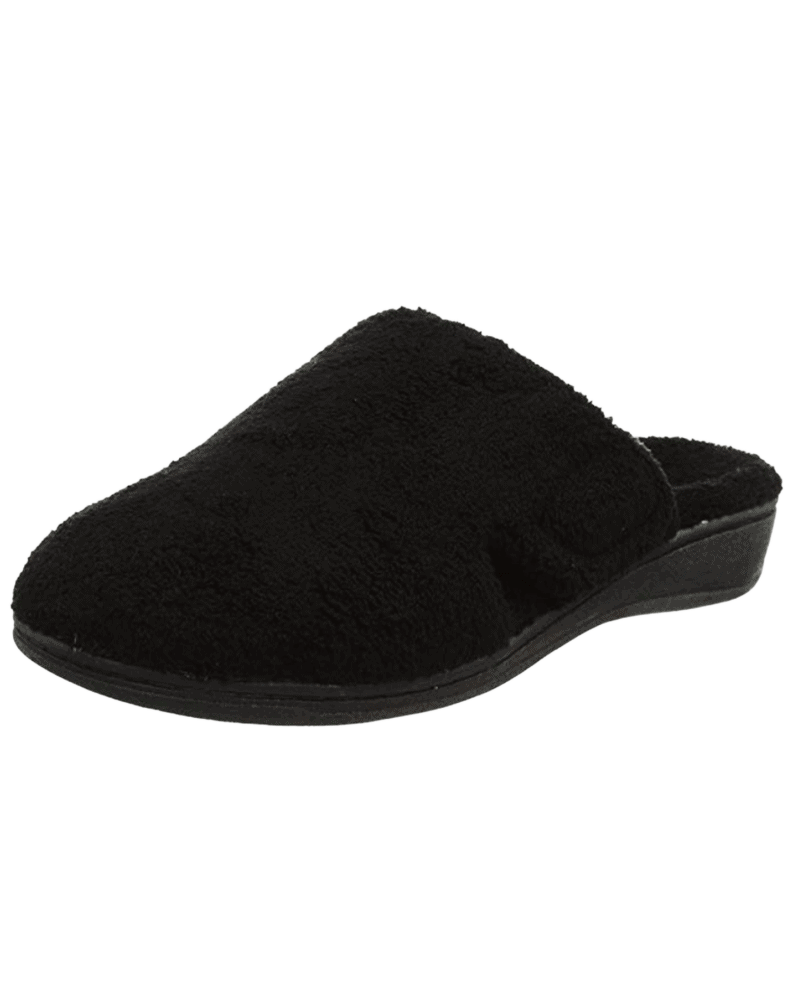 Vionic Gemma Mule Slipper
Fabric
Imported
Rubber sole
Soft polyester terrycloth uppers
Hook and loop adjustable closure strap for a secure fit
Terrycloth footbed is treated with anti-bacterial, odor-resistant Ecofresh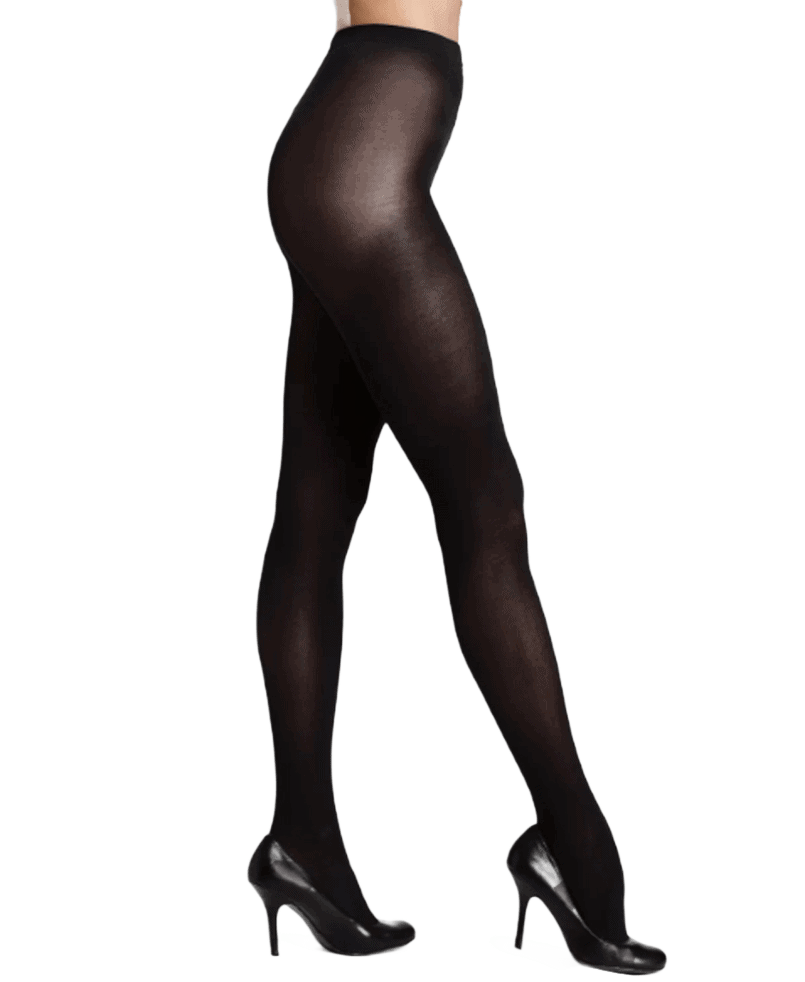 Elasticized soft waistband, opaque legs
Matte finish, lined gusset
50 denier
Made in Austria
Web ID: 444487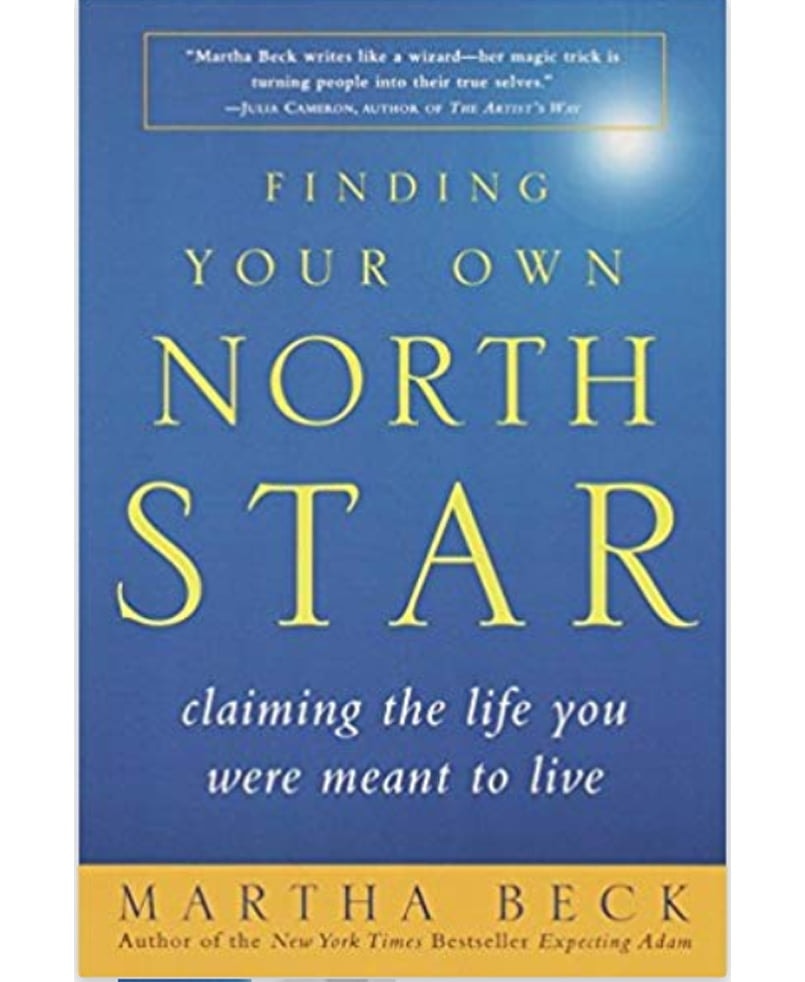 Finding Your Own North Star: Claiming the Life You Were Meant to Live
New York Times bestselling author and Life Designs, Inc. creator Martha Beck shares her step-by-step program that will guide you to fulfill your own potential and create a joyful life.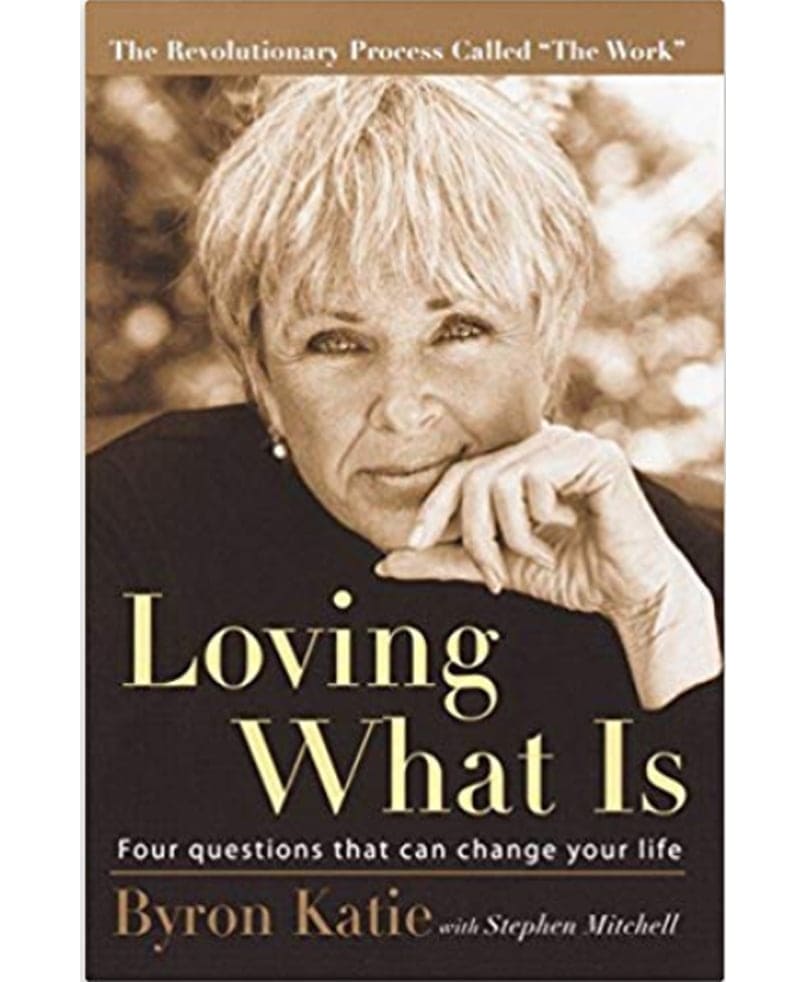 Loving What Is: Four Questions That Can Change Your Life
In the midst of a normal life, Katie became increasingly depressed, and over a ten-year period sank further into rage, despair, and thoughts of suicide. Then one morning, she woke up in a state of absolute joy, filled with the realization of how her own suffering had ended. The freedom of that realization has never left her, and now in Loving What Is you can discover the same freedom through The Work.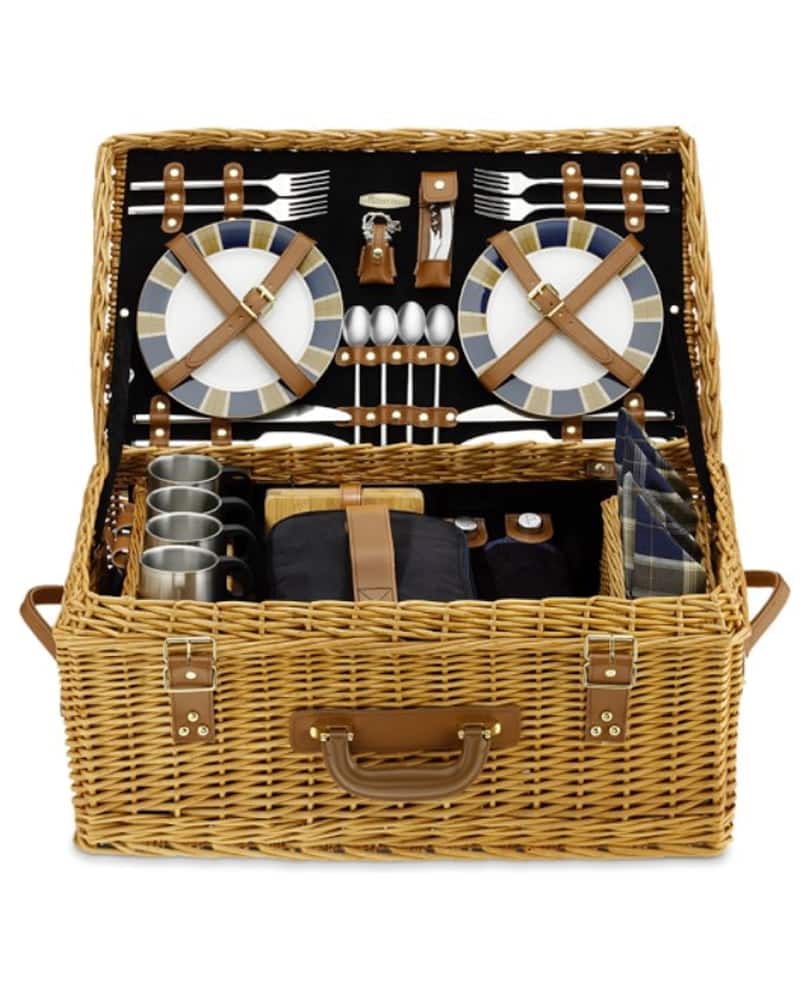 Inspired by classic English picnic hampers, our woven willow basket is thoughtfully designed for gracious outdoor dining. Inside, you'll find everything you need to host an elegant picnic for four, including fine tableware, linens and serving essentials for food, wine and coffee.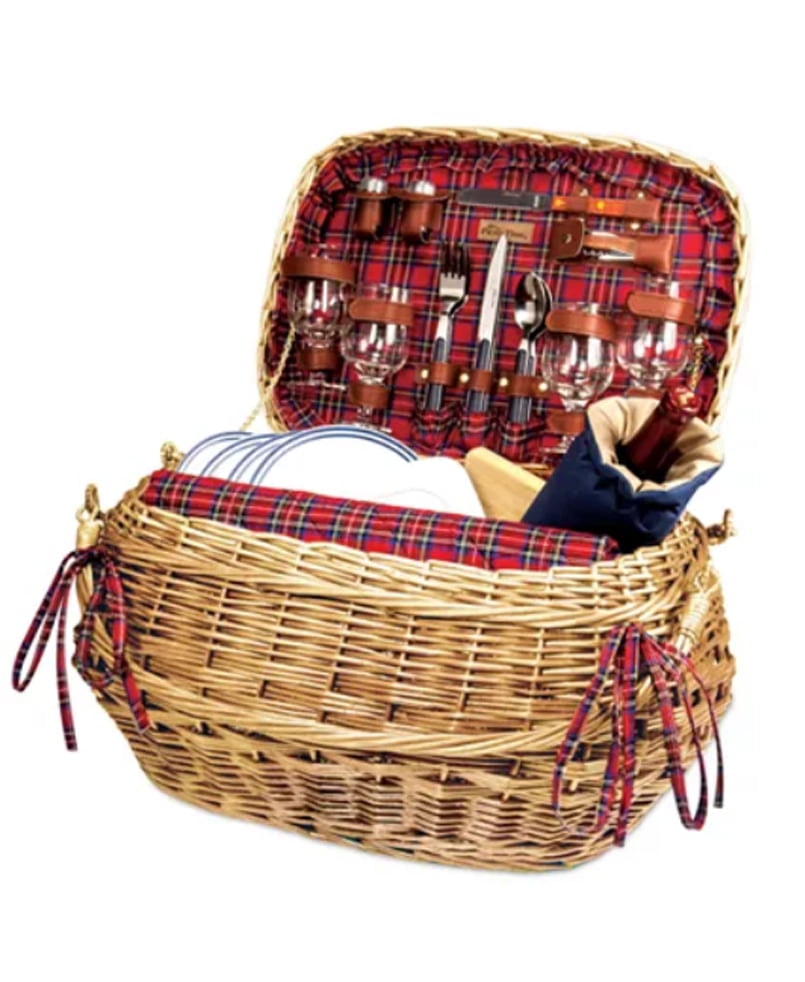 Red Highlander Picnic Basket
Experience picnic perfection with this basket set from Highlander. A chestnut brown willow basket with quilted red lining and deluxe service for four offer old world charm and sophistication for you and your guests. Channel your inner Braveheart with the Highlander, a deluxe wicker picnic basket with full picnic, wine, and cheese service for four.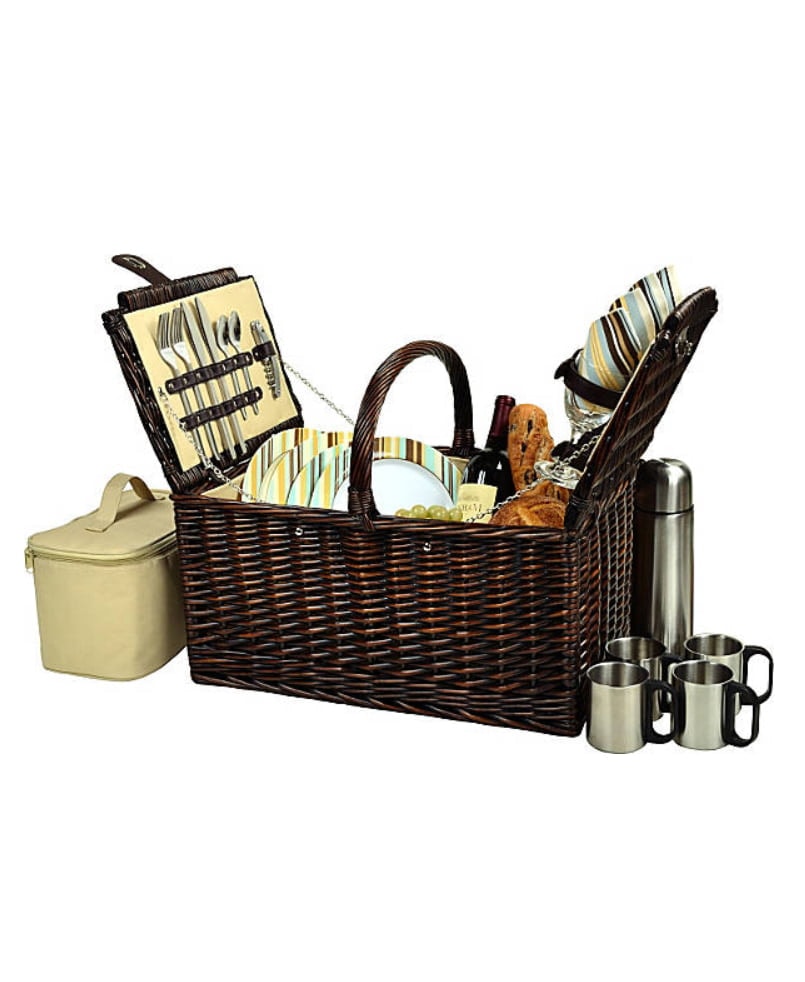 The Buckingham Picnic Basket
Deluxe handcrafted fully lined picnic basket with service for 4 - measures 20" wide x 135" deep x 10" high (excel Handle)
Includes a picnic set with 9" melamine plates - matching cotton napkins - glass wine glasses - stainless steel flatware - corkscrew - insulated food cooler

Includes a coffee service with vacuum flask and stainless steel double wall mugs - great for outdoor concerts and picnics in the park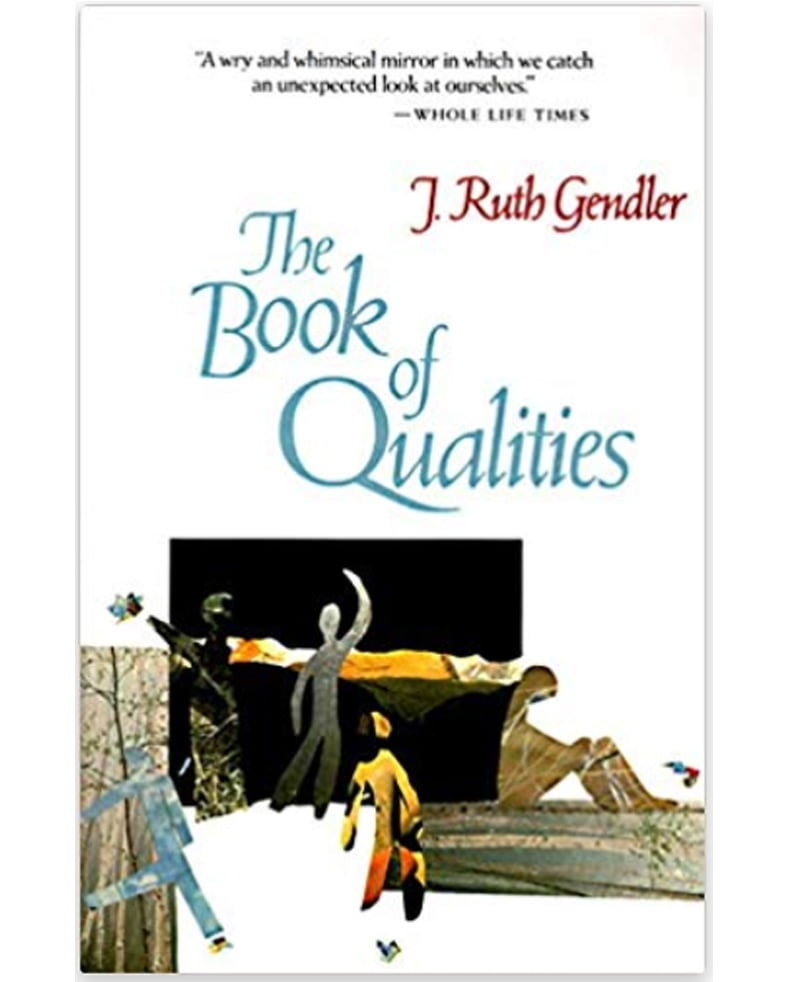 From Beauty to Compassion, from Pleasure to Terror, from Resignation to Joy -- here is an insightful exploration of the rich diversity of human qualities. J. Ruth Gendler's evocative book has as its cast of familiar characters our own emotions, brought to life with a poet's wisdom and an artist's perceptive eye.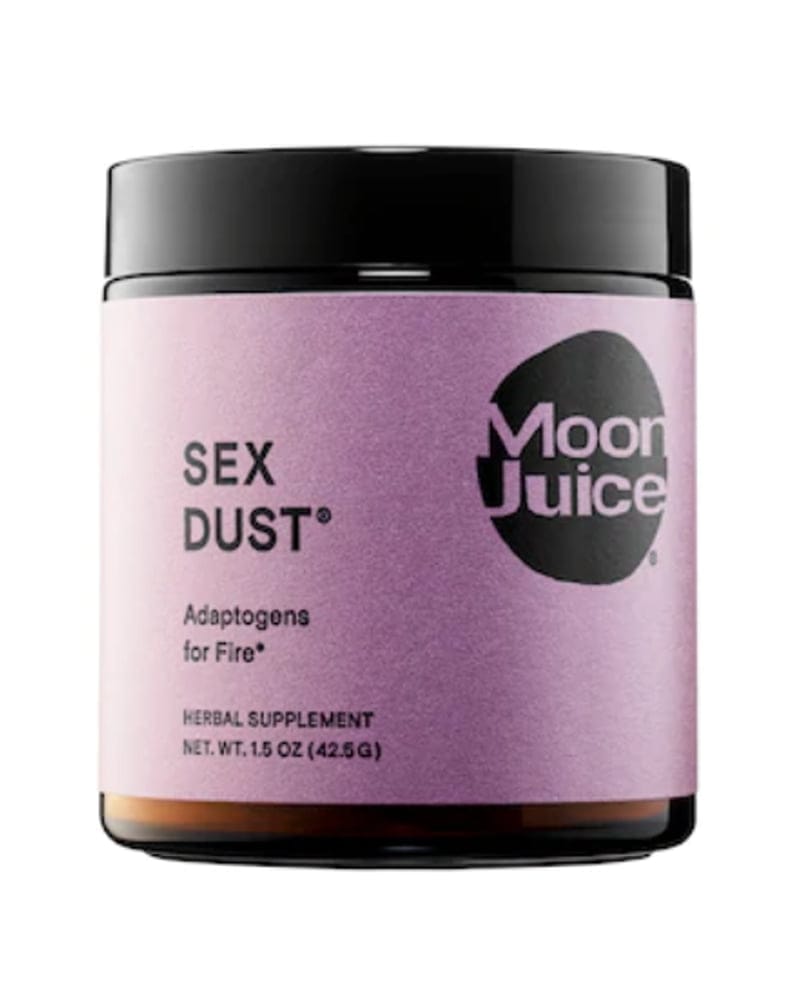 What it is:
An adaptogenic blend of lusty superherbs and Shatavari that helps combat the effects of stress to ignite your creative energy, in and out of the bedroom.*
If you want to know more…
This formula contains ingredients that help support the body during stress*, provide energy, vitality, and wellbeing*, and boost libido* with a smoky, chocolaty flavor. Moon Dusts are fresh and potent with intensely herbal flavors. You will feel the effects and your palate will evolve. Intensity has its benefits.
Bose Noise Cancelling Headphones
QuietComfort 35 wireless headphones II are optimized for Amazon Alexa and the Google Assistant. QuietComfort® 35 wireless headphones II (QC35) are engineered with world-class noise cancellation. And now they're even better.
With your Google Assistant built in, you can control music, send & receive texts, and get answers using just your voice. Be free from wires by connecting to your devices with Bluetooth® and NFC pairing, and enjoy up to 20 hours of wireless listening per charge.
We here at CHEMEX® know a good thing when we design it. Our CHEMEX® Gooseneck Chettle certainly falls into that category, along with beauty, ingenuity and performance. It is a perfect match for brewing with our CHEMEX® coffeemakers, teamakers or any pourover device you may have.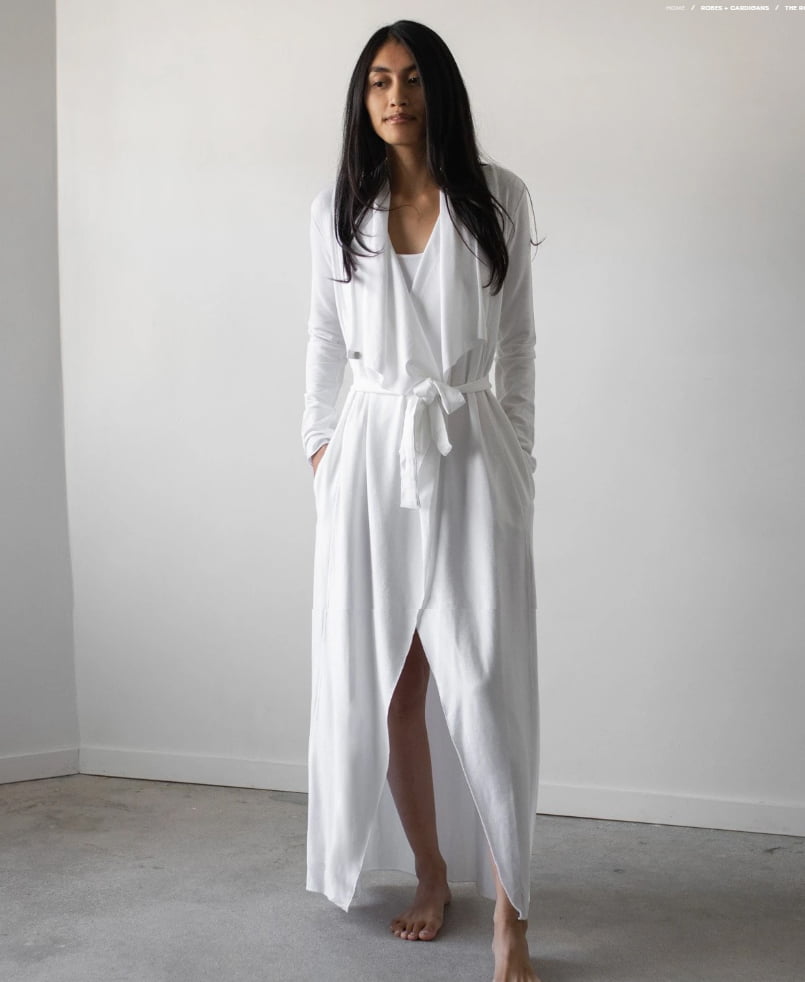 48% Pima Cotton, 48% Modal, 4% Elastane
This is truly the best thing you'll ever own, or at the very least, the greatest robe of all time. Just ask the New York Times or Goop. Most importantly, it will give you a waistline, not cover it up. Terry cloth can't do that.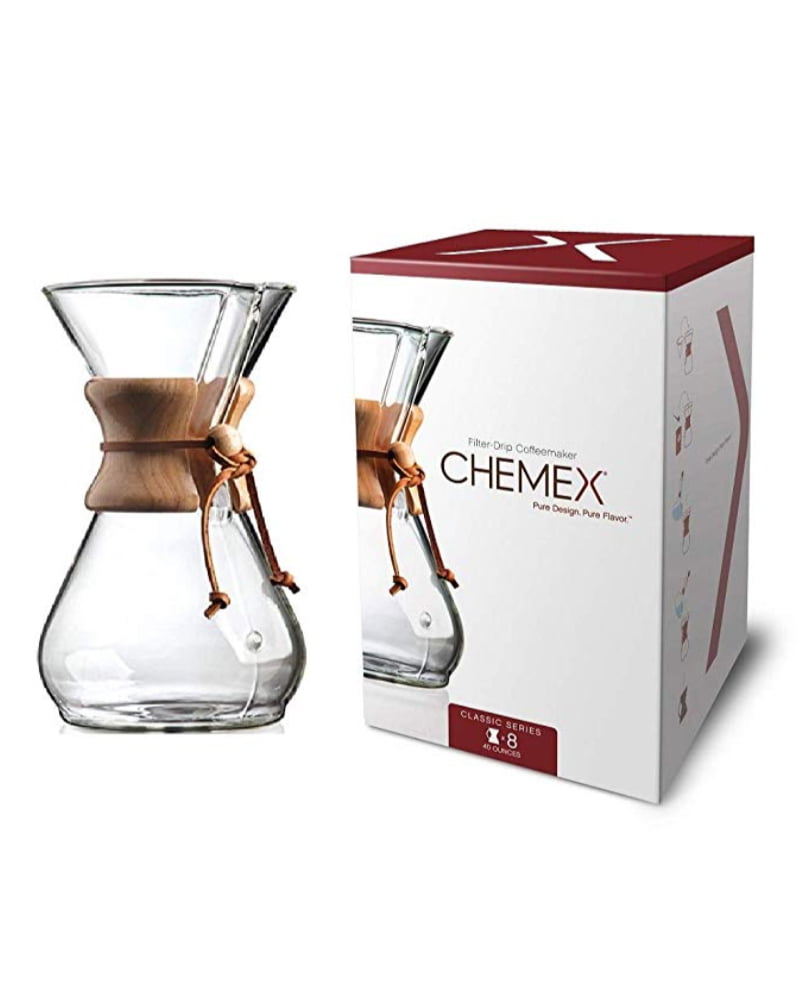 Purchase from Authorized Resellers: e-Home Shopping, Barista Lab, Visions Espresso Service, TheShoppingTimes, Big Kitchen
Made of non-porous Borosilicate glass which will not absorb odors or chemical residues
CHEMEX pour-over allows coffee to be covered and refrigerated for reheating without losing flavor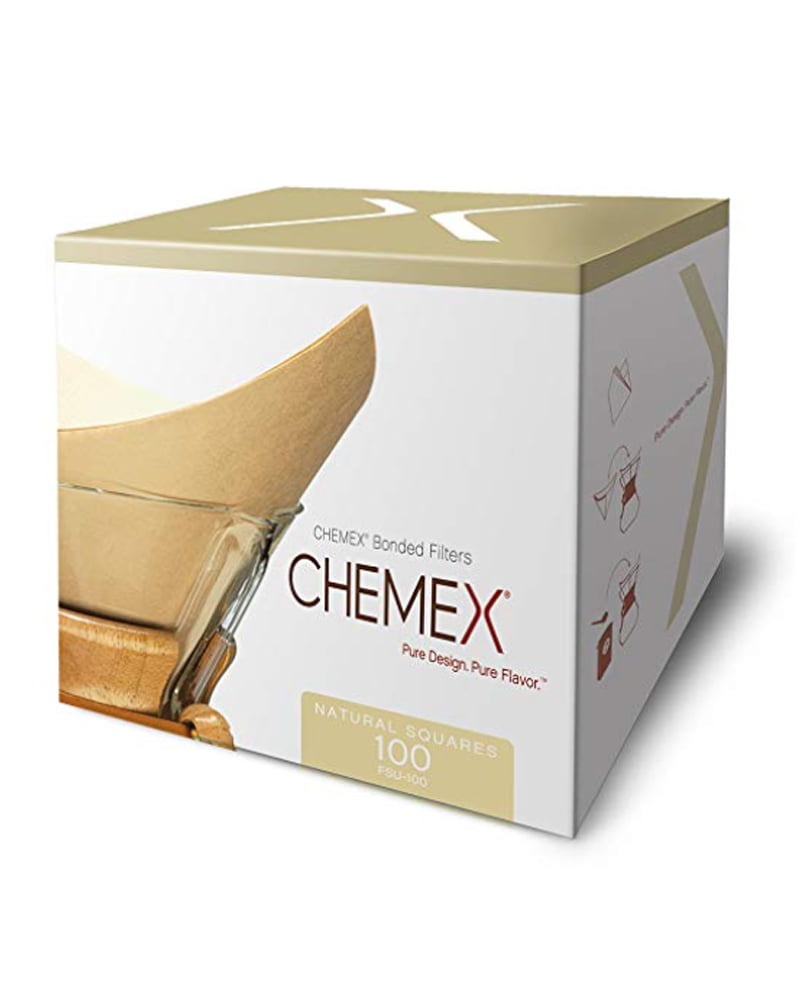 Paper bonded construction
Fits all Chemex coffee makers except CM-1, CM-1C, CM-1GH
Assures uniform extraction since the water filters through all the grounds on its way to the apex of the cone
Enjoy bold and rich flavors of your favorite coffee grounds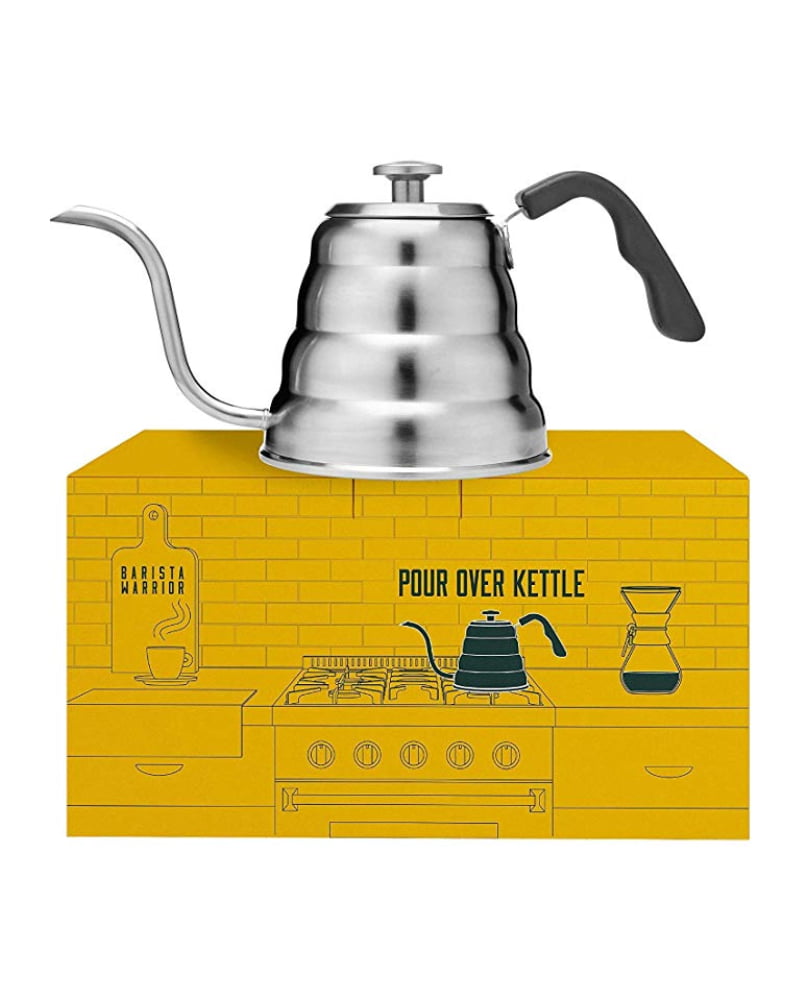 BREW PERFECT POUR OVER COFFEE AT HOME: Equip your inner barista with this pour over coffee kettle. Use this gooseneck kettle to make delicious pour over coffee in your home like a pro.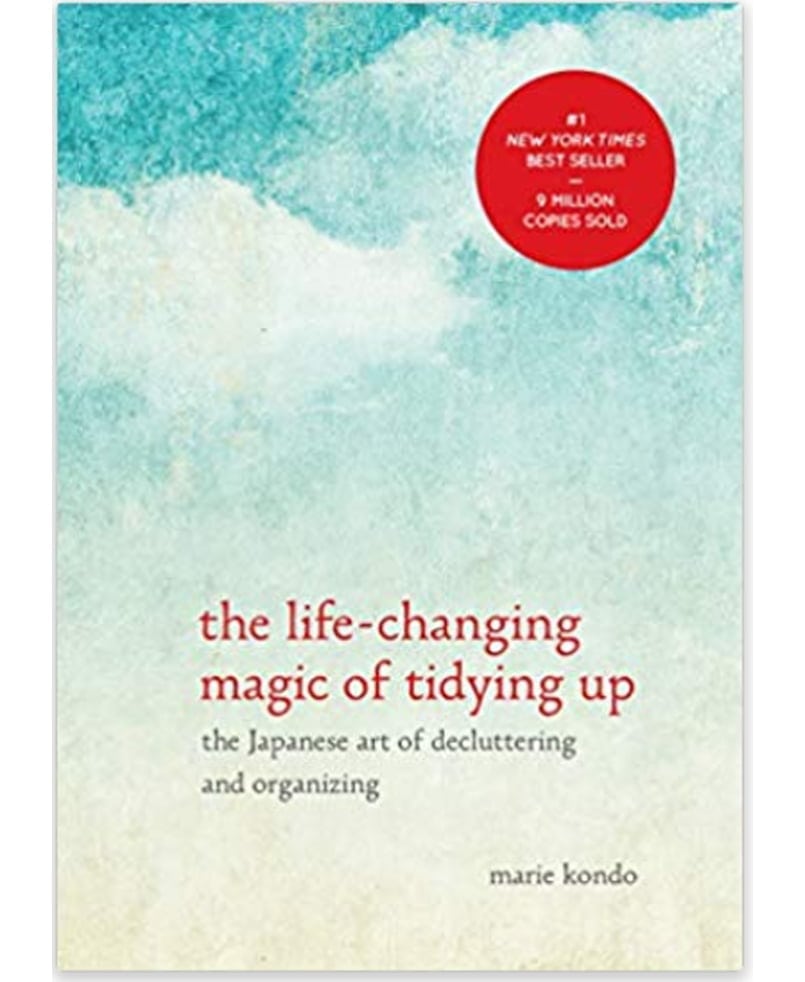 The Life-Changing Magic of Tidying Up: The Japanese Art of Decluttering and Organizing
The #1 New York Times bestselling guide to decluttering your home and the inspiration for the hit Netflix show Tidying Up with Marie Kondo.