Prefer to listen? Click below.
Life should not be a journey to the grave with the intention of arriving safely in a pretty and well preserved body, but rather to skid in broadside in a cloud of smoke,thoroughly used up, totally worn out, and loudly proclaiming "Wow! What a Ride!

Pay the bills.  Clean the house.  Go to work.  Feed the kids.  Go to college. These are things that you probably need to do. And, yet these things will not necessarily lead to an extraordinary life. You know that the best things in life are what I call the non-essentials, those beautiful moments that your 90-year-old self will be toasting with a "Well done, darling!"
I doubt she just wants to be toasting a lifetime of paying her bills on time (sure, it's noble and highly recommended, but c'mon.)
But, taking that trip to Paris or enjoying tanning her ta-tas on a topless beach?  That's Veuve Clicquot worthy.
Think about someone you deeply admire.  Does their life consist of the hum-drum?  Probably not.
The person that comes to mind for me is my friend, Julie.  One week, she's sitting in silence at some retreat center and the next week she's jet-setting to Europe.
Now, you may think this is because she's one of the lucky few, but she's created her own luck.  She has designed her life around doing what feels good to her soul.
She's the one who had me sit in bed all at the Ritz Carlton and watch movies while eating chocolate chip cookies.  One of the best days ever!
Did my life fall apart?  Well, obviously not.
Actually, it was quite liberating for a girl that used to be all action, realizing that I could slow down, eat cookies and enjoy life. And, dare I say that the next week was one of my most productive weeks ever.
I am convinced (as I'm living proof and I know many others who are, as well) that the more fun and passion you infuse into your life, the more successful you'll become, because . . .
A Happy Woman is a Magnet for Her Desires! (tweet it)
With the New Year right around the corner, this is the month that I start to think about the non-essentials of my next year – experiences that aren't necessary to survival but definitely essential for a well-lived life.
I don't set out to experience these things because they promise some outcome other than cultivating my intellect and/or bringing me immense joy.  They aren't tied to making more money, losing weight or even growing my business.
And yet, It just so happens that engaging in these things have led to more opportunities and serendipity than trying to "make it happen." 
Here's why:
Exquisite lives are not created by doing the things you need to do, but the things that you truly desire to do. (tweet it)
I've created a New Year desires list, of sorts (no resolutions in my world), in hopes that it will inspire you to do the same.  So, here they are, in no particular order:
22 things I don't 'need' to do but absolutely must:
Drink Tattinger straight from the bottle while watching 4th of July fireworks.
Write weekly hand-written love notes, sprayed with perfume, and sealed with wax.
Go skinny dipping during a full moon at Lake Powell.
Host an Alice in Wonderland style picnic in the forest.
Dress up in Steam Punk.
Make homemade ravioli, stuff it with pumpkin and serve it up with sage butter, with a bottle of Chianti, of course!
Learn one new French word per day and speak it to myself, the dog or anyone in my presence.
Wear a ball gown.  If there's a reason, great, but I will wear a ball gown this year!
Snowshoe to the top of a mountain during a full moon and drink hot chocolate with my girlfriends!
Ski at least bi-weekly with a two-hour lunch (because I'm a social skier).
Have a monthly special date night with my daughter as her time at home is drawing close to an end (huge sad face).
Call my parents once a week.  There's just no excuse!
Go on a scavenger hunt in Paris.
Host an Assassin Party.
Go mushroom hunting in the fall, and hopefully make a delicious soup that won't kill us.
Sip a French Kiss cocktail at Hotel Costes during Paris Fashion Week.
Climb a 14er.
Fall in love with something every day.
Attend Telluride Gay Ski Week.
Go glamping often during the summer.
Attend the Food & Wine Festival in Aspen and indulge in Champagne, anything with truffle and deep conversation.
Celebrate something incredible that's happened each and every day, for 365 days straight!
Please note that I will still be working with my amazing clients, paying my bills on time, feeding my child and all the other stuff I need to do.  And, I will also create the space in my calendar to check off this very important to-live list. 
Now, I'm going to challenge you to make your own list for 2015.
What are you truly desiring to experience next year, those things you don't need to do but absolutely must?
Care to share in the comments below?  I'd love to hear 
Champagne and Love,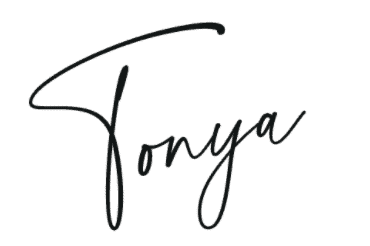 You're Invited To Live An Extraordinary Life!