One should either be a work of art, or wear a work of art.

I remember looking in the mirror over ten years ago and not even recognizing myself. The word chic was not a part of my vocabulary.  In fact, I was quite frumpy. When women look at me now, they often assume I came out of the womb rocking haute-couture.
If they only knew. 
The other night, I was revisiting that girl from year's ago, and I remember her thinking a few things:
:: My body doesn't deserve to be chic.
:: When I change my body, then I'll take pride in the way I dress.
:: I don't even know where to start with being stylish.
:: I don't have time.  I'm a new mama.
Of course, these were just excuses, and as you can see (from the image on the left), they weren't serving me.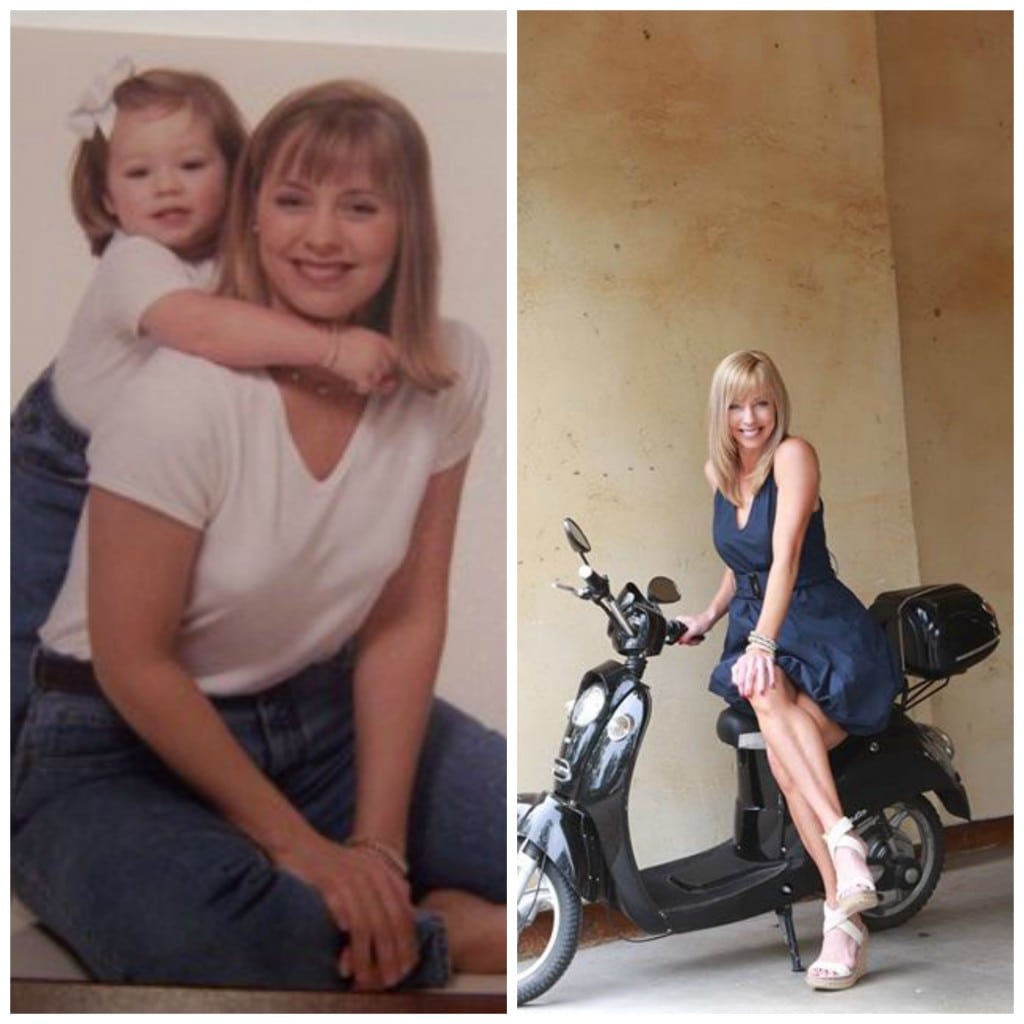 How did it begin to turn around for me?  Well, I remember eating Cheetohs out of a bag one night while swooning over George Clooney in ER.  If only I could have a man like that, my life would be SO much better.  
I quickly realized, as I looked down at my cheesy fingers and crumbs all over my sweatpants, that a man like George would not be interested in a woman in my tattered state.
I had finally had enough of my excuses.  And, one of the first things I started to do was pay more attention to how I presented myself to the world.  And, it wasn't easy.
My mind tried to convince me that I wasn't worth the effort.
I did it anyway!
It's quite fascinating what can happen to a woman's state of being when she learns to master her own mind AND make the extra effort, such as putting on a necklace, buying a dress or simply putting on a little makeup.
However, you may think, as I did, that little actions can't change big problems.
But, that's exactly how I became Slim, Chic & Savvy, one little action step at at time.  And, those small efforts led to big results.
See for yourself: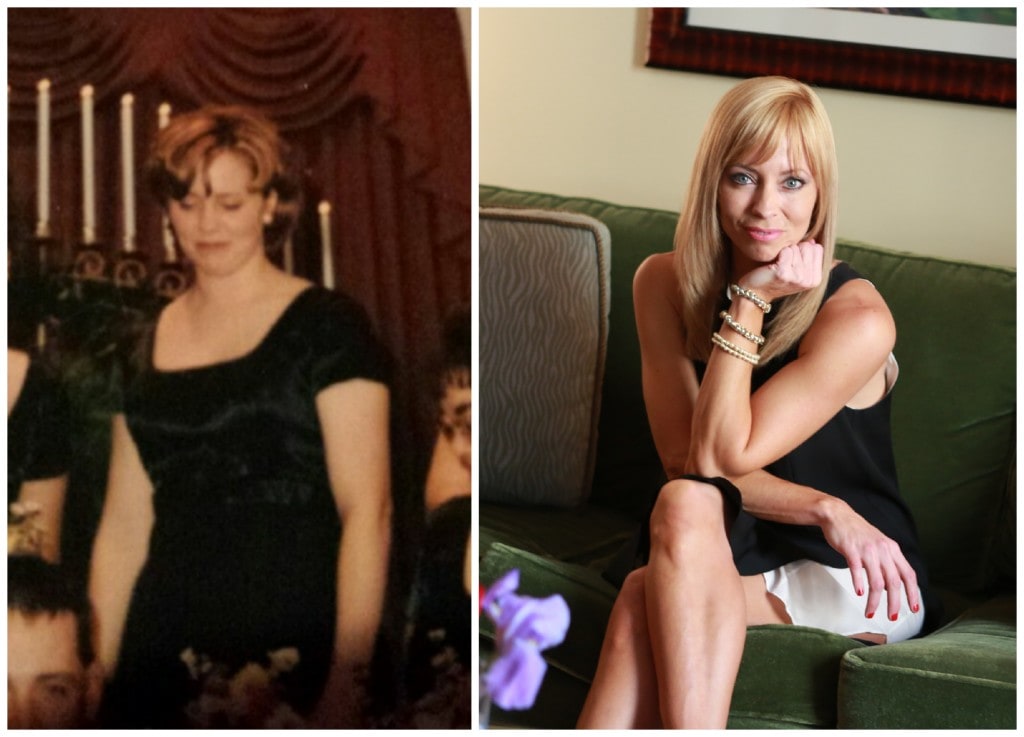 Cultivating my personal style has been a crucial part of my healing.
So:  Does Style Matter?
The wanna-be Buddha within me wants to tell you "no".
But, that wouldn't be honest.  Because my heart believes that it does.  In fact, everything matters!
Perhaps Coco Chanel's take on style sums it up:
"Fashion is not something that exists in dresses only. Fashion is in the sky, in the street, fashion has to do with ideas, the way we live, what is happening."
Because of how style has impacted my life and body, one of my passions is opening a woman's heart and mind to the power of her own personal expression.  
Ladies, it is time to stop waiting to care about your own personal style.  And, if I haven't convinced you yet, try on these reasons:
1. Clothing can be used to change your mood.  
If you don't believe me, ask yourself this:  Do I feel fabulous in what I'm wearing? If not, find your best outfit, change, and see how it makes you feel.  Or, when you're waking up not feeling so hot and find yourself going straight for drab colors and loose-fitting outfits, challenge yourself to put on colors and something you often get complimented in.
Everything you choose to wear is carrying an energetic vibration.  (Tweet it!)
Choose to dress in a way that raises your vibration.  
2. How we dress is a form of play and creativity.
Clothing allows a woman to constantly express herself through fabrics, cuts and styles.  When was the last time you played dress up?  I believe that little girl still lives within all of us and wants to express her playful heart.
3. Clothing helps us tell our story.
Every day, we have an opportunity to make the world our runway and express who we are choosing to BE in the world through how we dress and attitude.  Right now, ask yourself, "What story am I telling?"
When it comes to being chic, it all boils down to this:
Use your attire, style and attitude to express yourself to the world.  (Tweet it!)
You can do that by finding an incredible dress marked 50% off or discovering a great signature item that the moment you put it on, you feel a powerful surge of energy.
It's not about the price tag; it's about how it makes you feel.
So, what's your take on this one?  Do you think your style matters?
You're Invited To Live An Extraordinary Life!