Prefer to listen? Click below.
This post is part of a special insider series where I am interviewing ladies like you and me from our French Kiss Life (FKL) community — ladies who have had huge successes in completely shifting their way of living and thinking.
You see, French Kiss life is what we do.
And Slim Chic & Savvy is how we do it…….
I have seen some of the most amazing shifts from our FKL Members who have joined the Slim, Chic & Savvy Program.
And today, I'd like to introduce you to the fantastic Marissa Bishop (we all call her Mimi) .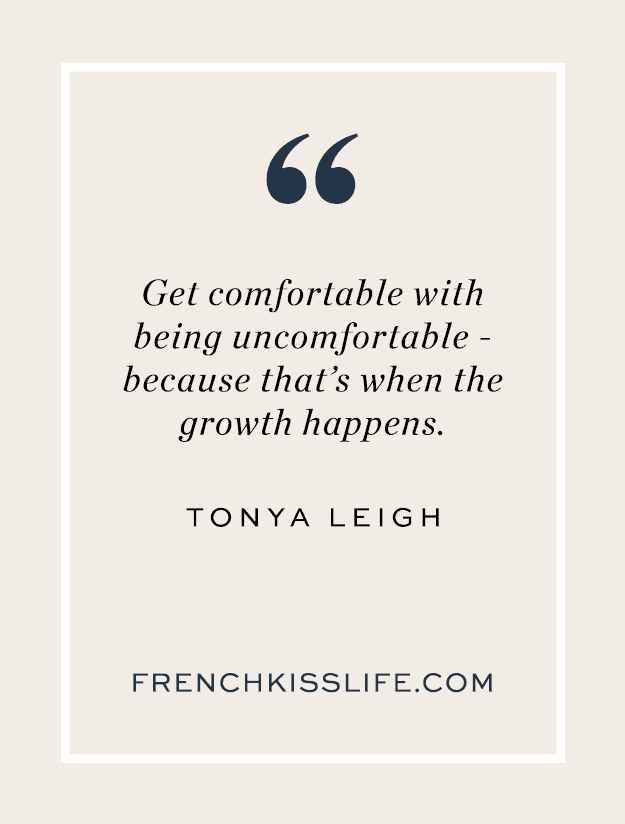 Mimi is a graduate of the Slim Chic & Savvy Class of December 2014.
She is passionate about laughing as much as possible, dark chocolate, red lipstick, having great adventures (Paris!, Skydiving!) and mostly helping professionals and entrepreneurs go from being overwhelmed and way too busy to having time to enjoy their lives. To learn about Mimi's coaching offerings,  go here.
Mimi clearly embodies one of the FKL keys:
French Kissing Life supports your Leisurely Hustle.
Check out my interview below where we dive deep into Mimi's French Kiss Life story.
You're about to see firsthand how you can learn how to Leisurely Hustle no matter where you are at in your life or career.
Live Your Life With Style, Flare, and Elegance