Prefer to listen? Click below.
This post is part of a special insider series where I am interviewing ladies like you and me from our French Kiss Life (FKL) community — ladies who have had huge successes in completely shifting their way of living and thinking.
You see, French Kiss life is what we do.
And Slim Chic & Savvy is how we do it…….
I have seen some of the most amazing shifts from our FKL Members who have joined the Slim, Chic & Savvy Program.
And today, I'd like to introduce you to the amazing Dahlia Constantine.
Dahlia is a graduate of the Slim Chic & Savvy Class of December 2016.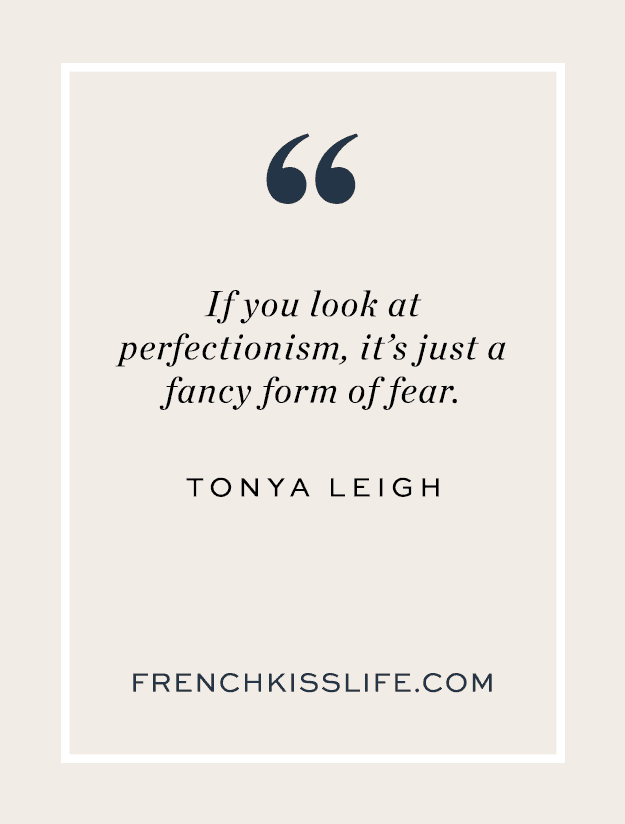 She is currently a doctoral student in Curriculum and Teaching at Teachers College, Columbia University. Previously, she was a public school teacher for over a decade in New York, California and Virginia where she had the privilege of teaching students from all over the world. Having lived and attended schools on multiple continents, she loves exploring all the learning that communities offer outside of the classroom walls and the relationships between individuals and their communities. She lives in New York with her husband Justin, where they explore new neighborhoods every weekend and new cities and countries several times a year.
Dahlia clearly embodies one of the FKL keys:
French Kissing Life allows you to Let go of Perfectionism.
Check out my interview below where we dive deep into Dahlia's French Kiss Life story.
You're about to see first-hand how you can learn How to Let go of Perfectionism no matter where you are at in your life.
You're Invited To Live An Extraordinary Life!