I have had a love affair with Paris ever since I was a little girl. It began as a secret. A dream. A fantasy. Some may have called it an obsession. I like to consider it a deep yearning. A knowing. A calling. Or as Paul Coelho describes it, this was "My Personal Legend" Then came the day when Paris and I finally met. And my love grew with such depth and passion. It blossomed in ways I could have never imagined. Yes, messy at times, yet always beautiful.
With Paris:
… My understanding of love changed. 
… My ability to love changed. 
… My capacity to be loved changed.
… My capability to keep seeking love no matter what changed.
My love story with Paris is a magical tale that needs to be told.
Imagine that I found an old shoebox in the back corner of the top shelf of my closet, looked inside, and found a stack of old Love Letters….Love Letters To Paris.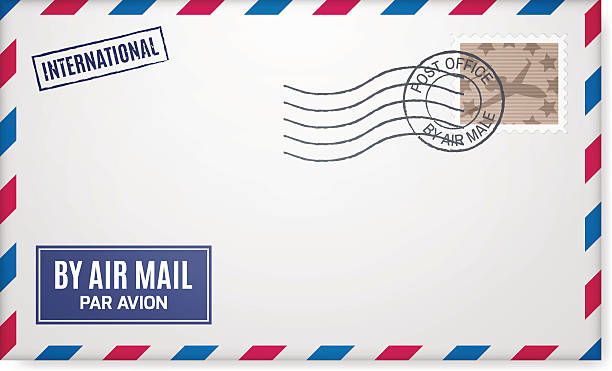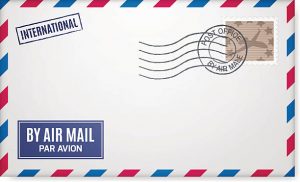 To whom it may concern:
My name is Tonya Leigh.
I am 12-year-old girl and I live in a single-wide trailer in the bible belt of the Deep South.
I know it might be a bit strange getting a letter from me, but I just read about you in my cousin's Vogue magazine and I just had to reach out.
My cousin spent time in Europe and she came home talking about fashion, and travel…and, well, she's told me a lot about you!
I am fascinated with you and everything you do.
I know that I am just one little girl, but I promise that I won't let you down.
I have to ask…..Can you guide me?
I promise to meet you….some day.
But for now, we will just have to be pen pals.
Sincerely,
Tonya
P.S. Please don't tell anyone about us!

Dear Paris:
It is Friday night and I wanted to tell you that I am curled up in bed reading about you under the covers with my flashlight.
I checked out a stack of books at the library — these books all share photos and tales about travel and adventure.
While I love it here and I love my family and my family loves me, I know that I just have to explore the world and meet you.
Show me how to make this happen.
I want to spread my sparkle beyond my small town.
I love you.
Tonya
P.S. If you have any tips on how I can get rid of my southern accent, please tell me! I'd like to learn how to say "bonjour" without having people laugh at me.  But if they laugh, it's okay 

Bonjour, Paris!
You'd be so proud of me!
I am finding my own signature style, even though we don't have money to buy clothes like the other kids at school.
My grandma and grandpa have a shed behind their house and I just uncovered some of the most amazing treasures.
I cannot wait to walk into school with my new style on Monday! 
Love,
Tonya

Dear Paris:
It has been over a decade since I last wrote to you.
Honestly, I am ashamed that I have abandoned you.
A lot has happened in my life since we first connected:
I got married, I became a mom, I work in a full-time job, I pay the bills, clean the house…..and I am simply living to survive and surviving day to day.
These feelings caused me to eat the pain away, and I became a larger version of my already dull self. It gave me a purpose, a focus, a challenge: to lose weight. So, I started dieting and binging, and in the process, created an eating disorder.
Oh, and my marriage recently ended.
So, now I am now single, living in a tiny apartment with an adorable baby girl, stuffing my face with Cheetos, feeling more trapped than ever. 
I can't help but wonder:
What happened to that girl who dreamed of wearing beautiful clothes and exquisite shoes?  
The one who was excited about life and felt ready to take on the world? 
The one who was carefree and didn't have a worry in the world?
I am such a failure.
Last night, my sweet baby girl called me into her bedroom.
I frantically licked the cheese dust off my fingers and went to see what she needed.
With the moonlight shining through the window highlighting her silhouette, she asked in her sweetest voice:
"Mom, are we going to be okay?"
Like a good mama I responded:
"Of course we will be, Sarah!"
But I don't think that we will be.
I am hopeless.
Please help.
Your long lost friend,
Tonya

Hello again, my Friend!
Since I last wrote you, I am so excited to report that I have been focusing on shifting little things.
Like… what outfit I choose to wear, I am going for short walks, I am reading new books, and I am making a little better food choices.
I am noticing that I am feeling better and I am no longer hopeless.
Thank you, Paris, for shining a light on my life.
I love you.
Tonya

Paris:
I am finally here with you — can you believe it?
I was elated landing at Charles de Gaulle, fulfilling a lifelong dream and becoming one of only two in my family to visit the City of Light.
I am more healthy than the Cheetoh version of myself, but I am still overwhelmed, overweight and overworked.
I keeping a firm grip on my behaviors but exhausted by doing so. I know that I am white knuckling my way through life, but it's the only way I know.
Please reveal your truth to me.
My visit with you is almost over, but I am so delighted to report that something is stirring within me.
I am noticing while I am here with you that I am smiling more. And crying more. (and that's okay!)
You see, after numbing out for the last ten years of my life, it's strange and exciting to feel again.
I am not stuffing my face with croissants either.
I am just letting my emotions flow!
As I sitting here at this little cafe I can't help but wonder what it would feel like to wear skinny jeans paired with a simple black blazer and kitten heels (…and actually feel great!?!).
And I have noticed that I writing this letter to you I am rereading my words and thinking, "Okay, you're not Hemingway, but you're not terrible either."
That's not the same woman who stepped off the plane at Charles de Gaulle!
Sitting across from me is the quintessential French woman enjoying her Tarte Tatin and I am mimic her eating pace and style. Of course, it doesn't feel natural, but I am having fun playing around with different possibilities.
Show me more, please!
Love,
Tonya

Paris:
Wow.
You did it.
You showed me my life's purpose.
LOVE.
It is my last day in Paris, and you saved the best for last.
Today I truly felt that quiet ease to life and the meaning of joie de vivre.
I took a stroll through the Luxembourg Gardens.
Thank you for orchestrating that final moment.
I looked with open eyes and an open heart and saw lovers french kissing, well-dressed men playing bocce ball, women sitting by the fountain reading books, mother's having picnics with their children.
The Divine, herself, reached down and whispered into my ear:
These people are French Kissing Life.
Today, I woke up from a long winter slumber that lasted for over a decade.
I have a deep knowing that I can choose something different.
I am proud to share with you…..
I CHOOSE LOVE.
Every day,
I want to love every morsel of my imperfect life.
From years of working as critical care nurse, I now understand how precious life is.
I now realize that instead of giving each day my best, I had been treating it like it owed me something.  I see how I have been mired down in my beliefs from my past that I failed to see the possibility of a future. I realize that I have been so focused on the belief of who I "should" be that I have forgotten that I get to decide who I want to be. I had forgotten who I truly was until this moment.
Today, sweet memories of my childhood flooded my thoughts.
I have forgotten how strong, capable and in love with life I truly was underneath the years of burying myself underneath the negative beliefs.
I remember dancing around the living room in the ruffled dress my mom had made me.
I remember the amazing part of my childhood instead of focusing on the not-so-good parts.
I remember the time I got on stage and in the spotlight sang Liza Minelli's "Caberet."
Tomorrow morning, I am leaving you, Paris, but I am on a mission:
To French Kiss my own life.
I am ready to trade in complaining for celebration.
I am committed to stop focusing on problems and starting to look for possibility.
I am yearning to quit blaming and am ready to take 100% responsibility for my life.
I swear that I will become an example to my daughter and to other women.
Today I am willing to step into the mystery of life, because, deep down, I knew that everything I desire.
Thank you. Paris, for your Patience.
Thank you for revealing all of this to me today.
Today is the day.
I am ready.
Love,
Tonya

My Darling, Paris:
You know my heart's desires.
Take me.
I'm yours.
Love,
Tonya

Dear, Paris:
Just checking in, wanting to make good on my promise to you.
No obstacles are stopping me.
I have been dressing up instead of hanging out in my scrubs on my off-work days. 
I enrolled at Boston University to get my liberal arts degree.
I have been writing for food and wine publications.
I am excited for manifesting other dreams of which I have not even yet considered. 
I am exercising, not to lose weight, but to feel alive and strong. I am finding myself naturally choosing healthy foods because I believe that I deserved it. 
I am suddenly attracting amazing people in my life because I feel like I am enough, and I am raising my standards. 
I have finally started to relax and feel into the belief that life doesn't have to be so hard.
Even though I am thousands of miles away from you, please know that I am with you every day.
Talk soon, my dear friend.
Love,
Tonya

My Dearest Paris,
I need to share with you the most amazing shift in my life since making my commitment to you.
Who I have become as a mom brings tears to my eyes. 
I am no longer the stressed mom eating Cheetohs in the middle of the night, the one who is too busy to arrange a playdate, no longer the mom who is snapping at her daughter because she feels trapped in her life.
Oh no …
I have become the fun, calm and loving mother that other kids come to talk to.
The mom that I have always wanted to be.
I have become the mom who allowed my daughter to be who she truly is.
And, in the process, I am doing the same.
Paris…. You are my love, my teacher and my muse.
With Love,
Tonya

Paris,
With you,
Artists find their muse, writers find their voice, and women find their faire plaisir.
That irresistible ease & inner confidence that says:
"I'm in LOVE with my life, and I want the world to know it."
It is with you where I fell in LOVE with my life.
It is with you to where I return to for growth and inspiration.
You have shown me how to tap into my Paris State of Mind no matter where I am living, what is going on around me, or what life hands me.
More, please!
Deep bow,
T

Oh, Paris:
The city of Light.
La Ville-Lumière.
With you in my life, life is a love song.
You are the city where Colette wrote Gigi.
Where Édith Piaf first sang 'La Vie en Rose'
And Coco Chanel debuted the 'little black dress.'
You are where women possess je ne sais quoi.
Where seduction is an art form.
And simple pleasures are a measure of life's success.
When I began immersing myself in you – a place of beauty, style and joie de vivre – I discovered a whole new way to be as a woman
I learned how to:
Eat with pleasure.
Live life in style.
Savor the simple pleasures of life.
Saunter towards my goals with passion and joy.
Live artfully and well.
I have mastered the ability to create the life I crave.
Paris, thank you for the beautiful life that I have today.
Please continue to teach me how to tend to the details of my daily life. You have clearly shown me over the years that many days well lived, leads to a well-lived life.
You know that I will never stop visiting you.
Love always,
T

Paris,
Before we met…
I was so mired down with such negativity that I couldn't see a way out.
I loathed my reflection in the mirror.
I thought that life as it was, was as good as it could get.
I constantly felt like I was not enough.
But with you in my life, Paris, you asked me to love again.
Many moons ago, you asked me to first love myself, next to love the world, and finally to love my life as it was (… not how I hoped it would be).
I accepted your invitation.
And since that day, life just continues to get better.
While at times I fall off the beam, Paris, you've never given up on me.
I now realize that you have shown me that Love is a powerful decision that supports better choices and creates better outcomes.
With the kind of love you have shown me over the years thru experiences, I know that I am always just one choice away from changing everything.
And, the best choice that I have ever made is to commit to choosing love.
Forever yours,
Tonya Leigh
---
NOW IT'S YOUR TURN:  
Join the Chic conversation….
Write your Love Letter to any place that's changed you in the comments section below.
Live Your Life With Style, Flare, and Elegance