Prefer to listen? Click below.
I am not your typical tourist in Paris. Sure, I've visited the Louvre, Notre Dame and the Eiffel tower.  But, I've never been to the Moulin Rouge, and I have no desire to go.   I don't often frequent Le Printemps or the Galeries Lafayette.  I prefer small boutiques to large department stores. When traveling (and in life), my soul seeks uniqueness, quirkiness and adventure.  Those things are not usually found on a tour bus or by following the crowd.  So, I watch where the masses of people are heading, and I usually high tail it in the other direction.
This has resulted in chance encounters, unexpected invitations and memories that I'll forever cherish.
French Kissing Life is about seeing beyond the ordinary, engaging in the moment, indulging in experiences and following your heart.  Below are some of my favorite ways to experience Paris like a local.
1.  A Stroll through Pére Lachaise.  For some reason, I have always been intrigued by burial grounds, and Pére Lachaise is one of the most beautiful cemeteries I've ever sauntered through. Full of notable artists and intellectuals, such as Oscar Wilde, Edith Piaf and Jim Morrison, a deep history pulses throughout the dead.  Plus, my friend, Julie, thinks I was buried there in a previous life, which may explain the draw (but that's a whole different article).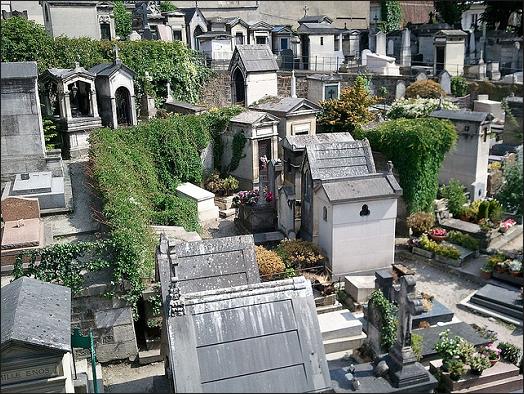 2. Head away from the Seine for dinner.  One of my most memorable experiences happened when I wandered into the 10th arrondissement and walked into Le Chateaubriand, sat at the bar and spent the next two hours indulging in one of the most unusual and delicious meals with the bartender acting as my date. Eventually, I was invited to join a table of French and Australian people.  We talked until 3 a.m. and I left with memories of an incredible meal and new friends.  Le menu is chef's choice, so I didn't have to make a decision (which for me felt like heaven) The place is small.  And, it was off the beaten path.  Some of the best restaurants in Paris won't be found on Fodors and won't be found around the Eiffel Tower.  And, don't show up for dinner before nine.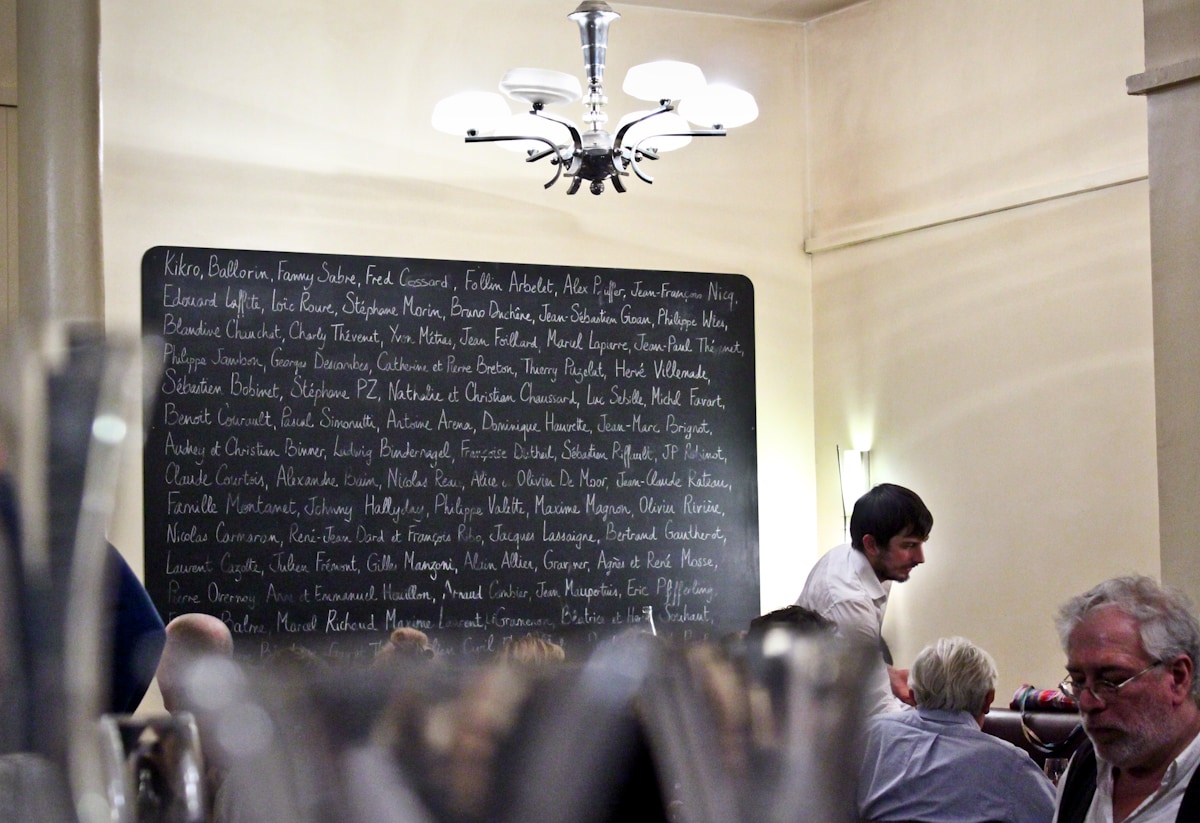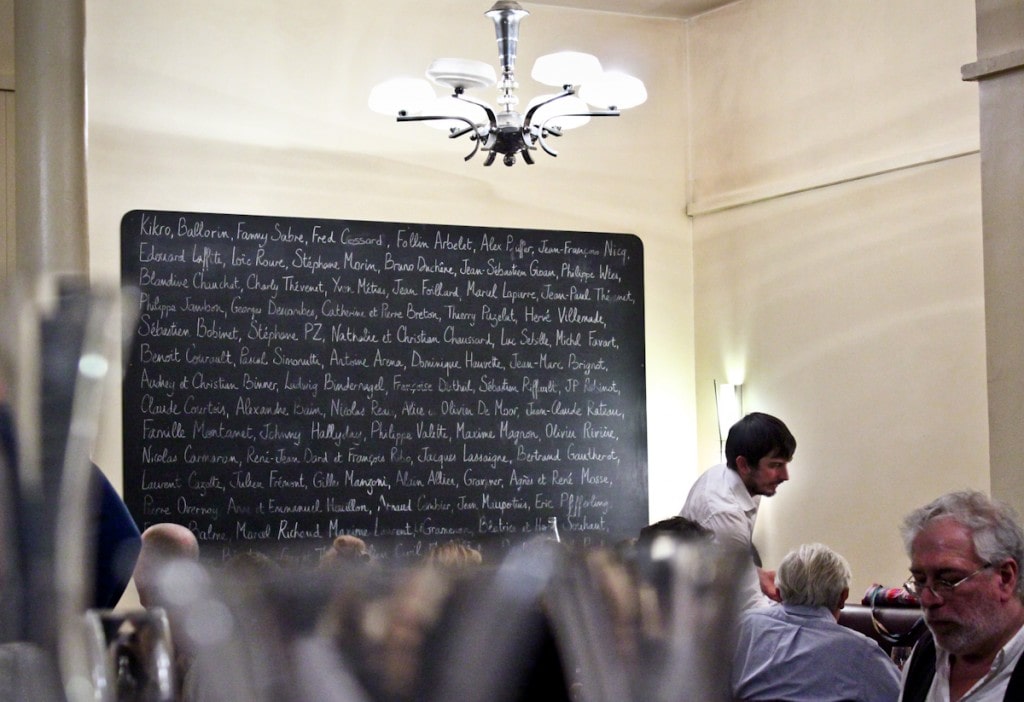 3. Flirting with Artists in the Place du Tertre (and watching the sunset).  Okay, I'll admit two things.  This area, near the Sacre Coeur, is one of the most touristy areas you'll visit in Paris. Second admission, I'm a flirt, and the artists in the Square of Montmartre put my skills to the test.  They are trying to get my business, and although I'm not interested in another painting, I love to watch them work hard to win my affection.  As touristy as it is, this is a beautiful place to visit, if you don't mind crowds and being harassed by French artists.  There are worse things in life.  Mais non?  It turns out that Parisians like to wander to Sacre Coeur on occasion to take in the glorious sunset that settles over Paris.  (But, watch your purses, as this is a favorite place for pickpocketing.)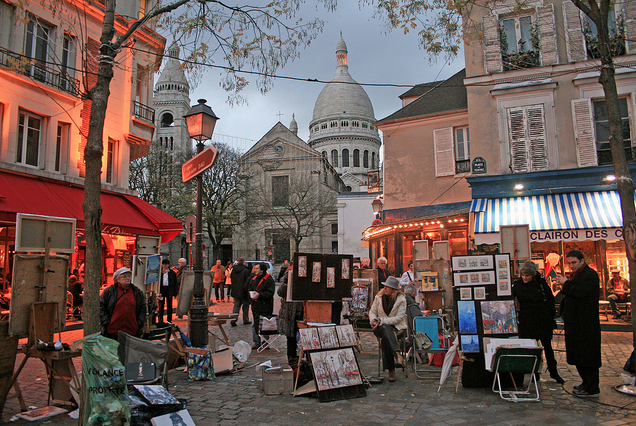 4.  Hang out with Real Parisians. I am fortunate to have friends all over the world, so I often put out a request that I'm coming to town and ask to be connected with some cool people.  The result?  Well, I've been invited to amazing dinner parties, strolled the local neighborhoods with a great guide and learned more about the culture by connecting with its people.  Use your network and meet up with a real Parisian.  That's how to really experience Paris!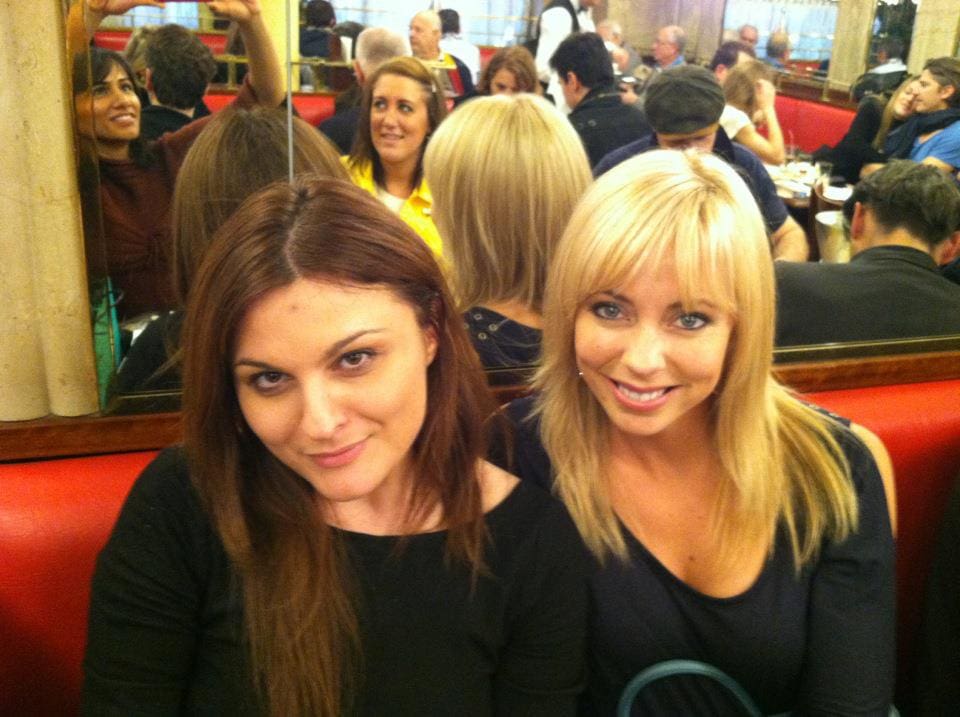 5.  Sip a French Kiss Cocktail at Hotel Costes (especially during Fashion Week).  There's something about a chic hotel bar with great lounge music that draws me in like a magnet.  Hotel Costes is one of Paris's luxury hotels and known as one of the hippest hotels in Paris, which is why it attracts some of the most stylish people, especially during fashion week.  The energy, fashion and ambience all ooze sexy and sensual.  With an eclectic cocktail list, of course, I choose the French Kiss cocktail and enjoy indulging in fascinating conversations with locals and visitors alike, before I head out to dinner or dancing.  (Check out their website.  Love the design.)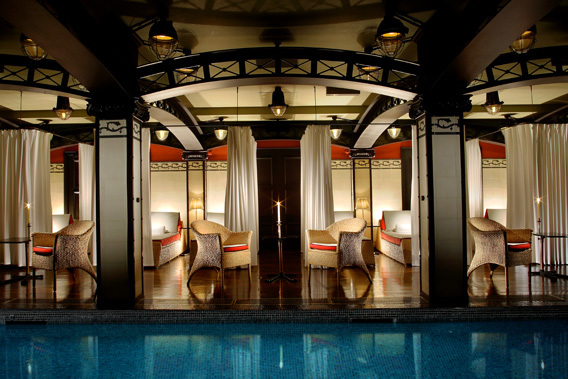 6.  Indulge in a chocolat chaud at Angelinas.  Okay, I'll admit, this is one of the most "touristy" things you can do in the City of Lights, but I cannot resist the creamy, thick and slightly sweetened hot chocolate at Angelinas, which is why I had to add it to the list.  Located on the Rue Rivoli, it's just a few blocks from the Louvre, so you can expect a crowd, but it is SO worth it!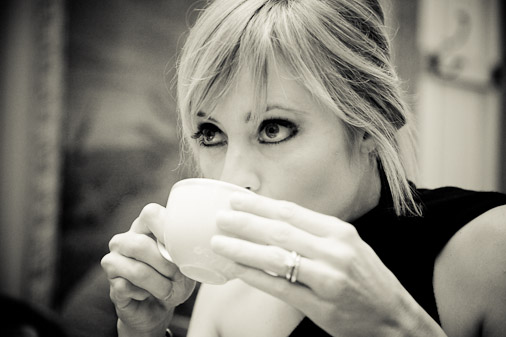 7.  Stroll the markets.  When I want colorful and vibrant stimulation in Paris, I head to one of the many open air markets that can be found throughout the city.  I'm the blonde who stands and stares at the strawberries for hours.  How do they grow them so perfectly in both taste and appearance?  I'm perplexed.  Then, there are the olives.  Oh, the olives.  And, did I mention the fromage?  Finally, let's not forget the eccentric merchants who treat their produce like gold (because it is).  The markets of Paris are my playground where I get to let the foodie in me go wild, as well as practice my French.  One of my favorites is Raspail Marché on Boulevard Raspail, held every Sunday. Everything here is organic and natural.  It's small and upscale and very po
pular with the city's intellectuals and artists.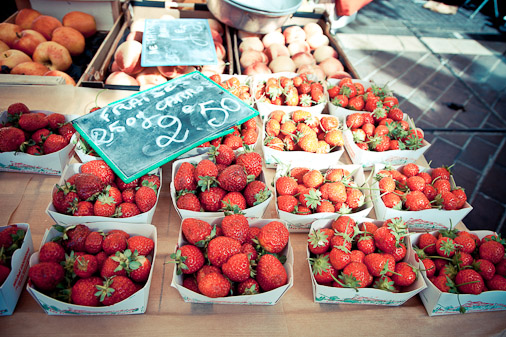 8.  Pack un pique-nique and head to the Canal Saint–Martin.  While tourist head to the Seine, locals head to one of the most tranquil spots in Paris.  With a fresh baguette, some cheese, fruit and a bottle of wine, you can soak up the sunshine by the river, while savoring your market finds.  Ah….c'est la vie!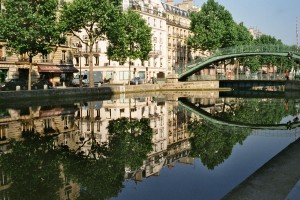 9.  People watch while sitting at a café.  Paris is the best place (other than Wal-mart) to people watch.  The café scene is what makes Paris, well, Paris.  With rows of tiny tables lined up so close that you have to put your derriere in someone's face to have a seat, you'll be surrounded by people chatting, smoking and doing what everyone else is doing: watching the Paris scene unfold in real life, hopefully while sipping a chilled glass of rosé or kir.  Some of my favorites are: Café les Philosophes in the Marais, the hip spot in Paris where you'll be surrounded by lots of tres chic gay couples (it is the Marais after all); Le Sancerre on rue de Abbesses, the less touristy area of Montmartre and home of the Parisian bohemian community (simply referred to as le bobo); and Cafe de Flore on boulevard Saint Germain, where Simone de Beauvoir and Jean-Paul Sartre often had their rendez-vous. This one is a bit (okay, a lot) touristy.  However, it is in the heart of Paris and is sure to offer some spectacular people watching.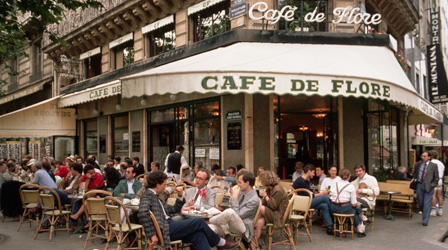 10.  Flâneur and get lost!  Of all the experiences I've had in Paris, those I remember most is when I strolled (or flâneur) and allowed myself to get lost in the City of Lights.  One night, while walking through the Abbesses, I heard the most beautiful voice and followed the sound that was echoing down the cobblestone streets. I ended up sitting at a café with the American student who was serenading a group of Parisians, accompanied by a Parisian guitarist .  For three hours, we all sang together, everything from Radiohead to George Brassens.  It was one of the most incredible nights of my life, and it was all because I was willing to get lost with no place to go other than where my heart led.
Want to bring out your Inner Frenchie?
You'll love my "Insider's Guide to the French Way of Life.
Tonya
Live Your Life With Style, Flare, and Elegance